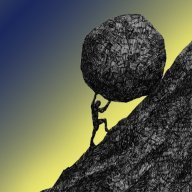 Gold Contributor
Read Fastlane!
Read Unscripted!
Speedway Pass
User Power
Value/Post Ratio
520%
Jan 15, 2018
221
1,150
43
I'd guess around 10 if you count each individual website. If you're just going by business models then 2.

I started out with affiliate marketing for Amazon and while I wouldn't recommend it as a platform for long term success it was a great learning tool and played a hand in building my eCommerce business.

In a way though, I never really considered most of my affiliate websites as failures either. I usually made at least some money from them. I just didn't see enough success to warrant putting in the effort required to really grow them to where I was making a decent living.
Last edited: