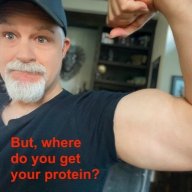 I followed the science; all I found was money.
Staff member
FASTLANE INSIDER
EPIC CONTRIBUTOR
Read Rat-Race Escape!
Read Fastlane!
Read Unscripted!
Summit Attendee
Speedway Pass
Jul 23, 2007
34,647
136,424
Now that there's several thousands out there in the wild, guess it is time to start a thread for those of you who have read (or listened to!)
UNSCRIPTED
!
Hope everyone enjoyed it and found it to be a good "big picture" supplement for The
Millionaire Fastlane
!
To download the first (5) chapters:
HERE
To learn more (website) visit:
HERE
To order via Amazon:
HERE
To listen via Audible:
HERE