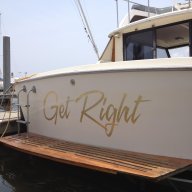 Legendary Contributor
EPIC CONTRIBUTOR
Read Fastlane!
Read Unscripted!
Summit Attendee
Speedway Pass
With my new found freedom (see
Anniversary
post for background) my mind has been working overtime on something fun (and fastlane) to do. I evidently don't handle boredom well. So I started another business building a spec home(s). Since there isn't much real estate talk here I thought you might enjoy watching the roller coaster that has just begun. I'll try to give you the ups and downs the best I can. Feel free to repeat my process/ask questions/make suggestions, whatever you like.
The Market
(research) - I was reading a housing report a few months back. The report showed our area to fall 8,000 housing units behind what was needed to sustain our area. Basically we were going to have a lot of people looking for houses that weren't there/built. I did some market research and sure enough the housing inventory was being depleted at a rapid pace. Another sign the report might be right was rapidly increasing housing prices. If this continues we should see a much higher demand for the next 3 years (estimated time to recover housing stock).
The Idea
- Build a spec home(s) for the anticipated market.
The UVP
- I've been paying attention to a certain "style" house that is built a few hours from here. Everybody ooo's and ahh's at them but nobody has brought them to my area. There's not an obvious reason they aren't here and I am very involved in the industry.
The Leverage
- I'm an Architect by trade so I have quite a bit of leverage to use. The main ones are:
· Deep residential experience (design and construction)
· Ability to get deep product and sub-contractor discounts
· Huge rolodex of professionals I work with already (accountants, bankers, etc.)
· I've built 3 buildings myself before (none SFR)
CENTS
- Hey, its the
Fastlane Forum
- you think I would forget that
· Need - Established by market research
· Entry - Not easy to put all the pieces together, high $, I own the land
· Control - I am the major shareholder
· Scale - I am only really limited by the ability to purchase lots at the correct price. I should be good up until about 30 spec homes.
· Time - Most of the work will be on the hands of others but I will participate heavily (because its fun). Future decreasing of my time should be possible due to the repetition I plan.
The Money
- Building spec homes is very expensive. I will take on a few partners for start up money then leverage our credit/track record for a portfolio bank loan.
The Plan
- I've seen people build a spec house or 2 before. One of the major problems I see is that they only build 1 at a time. This would take you FOREVER to make any significant money. Therefore I plan to build 30! But not so fast, I will have to stage them to make the whole process work. I will start with 3 houses (I am estimating a 5% cost savings just by building 3 at a time). I will then start additional ones as the first houses sell (this will make the bank happy and possibly increase the portfolio loan).
The Disaster Plan
- Yeah, I still do those....so what happens if it doesn't work (ouch)..... I set up a system of partners in a manner that if we built 3 and none sold, we could each move into one. The main objective would not be achieved buuuut at least we would be financially safe and be able to maintain our bank love. Bonus - they will be pretty sweet spec homes.
Sooooo - let's build a spec home!
Last edited by a moderator: