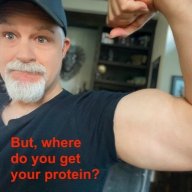 I followed the science; all I found was money.
Staff member
FASTLANE INSIDER
EPIC CONTRIBUTOR
Read Rat-Race Escape!
Read Fastlane!
Read Unscripted!
Summit Attendee
Speedway Pass
User Power
Value/Post Ratio
439%
Jul 23, 2007
37,063
162,595
So this is an open call for everyone to share their "
FTE
" story, otherwise known as their "F*ck This Event."
A "F*ck this event" is an incident in your life that pushes you over the ledge of a SCRIPTED existence. It is a pejorative "I've had it!" or a "I can't live like this!" moment that screams it's time for you to change.
Interest moves to commitment. Thinking moves to action. Desire moves to obsession.
I described mine in both books -- getting stranded in a limousine on the side of the road in a blizzard.
What event in your life screamed to your soul, "
ENOUGH IS ENOUGH!
"?
Get Unscripted on Amazon
UNSCRIPTED: Life, Liberty, and the Pursuit of Entrepreneurship by MJ DeMarco, international best-selling author of The Millionaire Fastlane