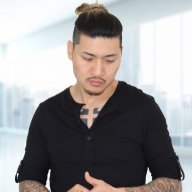 Gold Contributor
Summit Attendee
Speedway Pass
User Power
Value/Post Ratio
150%
May 4, 2009
1,494
2,239
Hey Fastlaners,
As Bitcoin is slowly becoming the real deal. I wanted to give Bitcoin it's own thread containing just long-term & short-term predictions & any big crypto news to help any others who's trading, hodling, etc. a place to throw in your predictions & any actions you plan on taking.

I see the current stage of Bitcoin & crypto as the new Napster & Limewire. Industry bigs (middle-men) will do all they can to fight it & shut it down, but they will soon find out - You can't beat the under-lying ideals & world-changing tech. It will carry on & win out in other forms because the market has experienced the benefits and the market always wins (it will even beat out government regulations).

Bitcoin is in the experienced the benefits stage. As more and more adopt to use Bitcoin as a form of payment (even if the sellers offering to take Btc as payment are valuing on speculative price/trading); the fact remains: They are still using Bitcoin as currency. It is being used as the real deal of exchange between goods & money.

Predictions Nov 8, 2017:
A fork titled B2X was recently cancelled (or "suspended") by their own backers & creators. This is going to give Btc a big bull-run for the next week or so to ~$9,000.

Once it hits this; if the bull-run slows down; a market correction drop of ~20-30% will hit around early or mid December. This will be a short-lived correction though as many are waiting on the sideline (who haven't jumped in the game) for this drop to happen and ready to buy into Bitcoin.

With or without this market correction happening; I strongly believe Btc will at least flirt with $10k before the year is over with.

My actions: I am going to Hodl until I see about a ~15% drop then going to sell half of my coins to later re-buy in once it begins climbing back from the drop. Then Hodl, Hodl, Hodl.