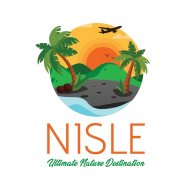 Guide Yourself!
Read Fastlane!
Speedway Pass
Greetings to everyone in the community!
Let me start by introducing myself. I'm Thomas; a 20 yr old male who currently lives in the Caribbean. More specifically, I'm a citizen of the Commonwealth of Dominica, The Nature Isle of the Caribbean. I am a web developer and graphic designer, and i'm known locally for my skills with anything software related. My use of this forum is late but it can't be helped due to my circumstances. My island was devastated by Hurricane Maria in September of 2017 , and things are just starting to return to a state of normalcy here. I actually read the
Millionaire Fastlane
shortly after that time. It was a tough period for me and many others, but honestly the book inspired/motivated me and since then i've taken steps to create my own fastlane business.
There are countless hurdles ahead of me. Primarily, the tough thing right now is operating on this island seeing that we are still a third world country so there are many limitations. Regardless, there are things that I still need to learn in order to implement my ideas properly which results in question of attending a foreign college (if i'll be able to afford it). There are many skills i've yet to acquire that are necessary for my success, but i'm on the path and I hope this forum will be a help. Thanks for reading. I wish for my presence here to be of mutual benefit to everyone involved.