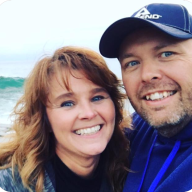 Legendary Contributor
Staff member
FASTLANE INSIDER
EPIC CONTRIBUTOR
Read Fastlane!
Read Unscripted!
Summit Attendee
Speedway Pass
User Power
Value/Post Ratio
419%
Oct 13, 2011
4,100
17,181
51
One of my favorite quotes - "Everybody has something to say. Not everybody is worth listening to."
Here's another - "You will be the same person in 5 years as you are today except for the people you associate with and the books you read."
I hope to address the younger men of this forum. The 18 to twenty somethings.
Please note: this does not apply to all in that age group but a small segment. If this does not apply to you please disregard.
Please be mindful of who you admire, look up to, follow, associate with, work with and/or befriend.
Why am I specifically addressing young men? While it's not exclusive, it seems this demographic is the "market" that people with ill intentions target. They target them by promoting, flaunting and exuding bravdo, greed, money, cars and playboy lifestyles.
Here on the forum they may post threads of self worth or photos of checks and stacks of cash. They like to clash with the more well known respected members (bravado/hoping to demonstrate they are alpha males). Or they may actually use same respected members to unknowingly "validate" their successes and claims. They may insult and belittle others for not being as "intelligent" or "enlightened" as they are. All while building up and befriending those that seem ripe for the picking.
In the real world they do much of the same thing using their instagram, snapchat and personal blogs.
They build a cult following of young "like minded" men that want all the materials things that money can buy.
They promote mindsets of excess greed and believe the end justifies the means. They idolize and glorify people, companies and movies that should be examples of what NOT to do.
Why the warning?
Some of these type of people will use their cred and "celebrity" with these young men to convince them to do things that are frankly wrong, illegal or unethical. Or, they get them to work for them for free in hopes of bigger payouts down the line. Oddly those payouts never materialize. Or they get them to invest in "projects" like ad campaigns, websites or even businesses. Or they coerce them to pay for mentoring. Mentoring that simply falls short. Or they get them to start credit cards and lines of credit in their name and in turn, allow the "guru" to use at their discretion.
Unfortunately, I know that my warning will mostly fall on deaf ears. Most people only learn through experience in matters such as these. I can only hope someone will read this and it becomes a turning point in their mindset and cause them to dig deeper before becoming enamored with the next alpha wolf flaunting their "success".
Develop critical thinking skills.
Trust but verify. Truth always survives investigation.
It's worth repeating...
"You will be the same person in 5 years as you are today except for the people you associate with and the books you read." I'll add - "Choose better."
Further reading...
https://www.thefastlaneforum.com/community/threads/i-am-not-responsible-required-reading.20271/
"I Am Not Responsible for Your Actions on This Forum, or The Actions Of Any Other Participants.

If you engage in any kind of business activity via either indirect (Phone/Email/Skype) or direct (PMs/Threads/Messages) participation of this forum, you are responsible for your actions, not me or my company. If you engage in a partnership, mentorship, agreement, etc. with ANYONE, you are responsible and liable for any and all actions to that effort.

TFF, MJ DeMarco or Viperion Corporation makes no warranty of any person, any person's financial status, any investment, or any strategy other than to provide a medium to communicate. PARTICIPATE AT YOUR OWN RISK.

DO YOUR OWN DUE DILIGENCE BEFORE ENGAGING IN ANY PARTNERSHIP, STRATEGY, BUSINESS, JOINT VENTURE, RELATIONSHIP, EVENT -- I AM NOT RESPONSIBLE. If you receive emails, private messages, or other solicitations by way of this forum, they are not the responsibility of this forum, myself, or my company. If you feel any solicitations are of illegal nature, please report it to me via email at mj - at -thefastlaneforum.com

If you do not agree nor accept these terms, please leave the forum as you are ineligible to participate here.

Additionally, you should immediately read the forum Terms of Service as your agreement to them is required for continued use and access to this site.

Regards,
MJ @ Fastlane"