So Feb is over.
I had a goal to get to 20 total channel videos but fell three short...
The stats look decent for the month...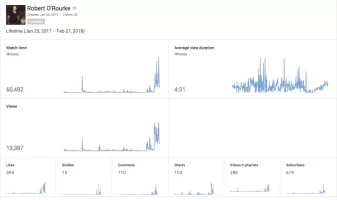 Still a small time channel but growth has been good.
Got a lot of things to work on in the future. The plan for March is to run a 20 part mini series on a lot of beginner questions and concerns. Make it really simple for people to get their first sale and get going.
I really need to work on branding and production but this will take some time to implement.
All in though very happy with my first proper month and looking forward to another.
Last edited: