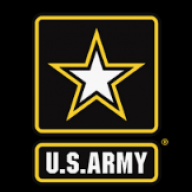 Gold Contributor
FASTLANE INSIDER
Read Rat-Race Escape!
Read Fastlane!
Read Unscripted!
Summit Attendee
Speedway Pass
I don't know if this is the same situation, but reading your posts brought me back to a time in 2012. I was out looking for a new job and after many, many resumes getting overlooked, I was exhausted and discouraged. I felt like I was worthless. My whole self-worth was put on someone reading a piece of paper and telling me whether I was "good enough" to be interviewed. I have no idea if anyone was even looking at my applications, but I started to imagine that they were going right into the trash.

Then, one day, I think it was Monster, I applied for an Actuary position. Within a day I received a reply that the guy wanted to interview me. My big break! He must see something in me that is perfect for this industry! The only drawback was that it was an 11 hour drive. I figured I had nothing to lose and I was open to the idea of moving for a job. I packed up and went on my way. The next day I met with the guy. He was super friendly, talked to me about what he did rather than what I brought to being an Actuary. Everything went so smooth that I thought I just found my new dream job.

$300 and you get study materials and access to an online classroom where an instructor had videos uploaded and walked you through sample problems. The reward? If you pass the first Actuary exam, he guaranteed you at least 2 interviews in either Louisville, Houston, Nashville, or Atlanta. If you failed, you were given one more chance to pass and the offer was still open. He was only opening this up to 30 students and, of course, there were *only* 3 spots left!

It was the best opportunity I had. I was tired of looking and the Actuary thing sounded pretty cool. If I wanted it, he was giving me a spot.

I spent the entire summer studying. 220+ hours. I was one of the more active people in the classroom forum, often chatting with others and helping them with their math problems. The problem was that with about 13 or so chapters in the book, by the time I got to chapter 10 or so, where it was the most difficult material, my brain was screaming for a break. I wasn't grasping the most important and most difficult problems.

By the end of the summer, I took the exam. Most of the problems were related to those last few chapters that I was having a hard time on. I don't know how it was graded, but I got a 1. I think I needed a 5 or 6 to pass.

That was the end of that. I didn't even care anymore. I was burned out. It felt like a big waste of time because my entire summer was spent studying.

I have no idea if he's still in business, but it was a huge lesson learned.