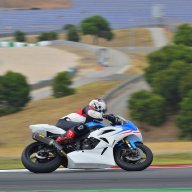 Gold Contributor
Read Fastlane!
Read Unscripted!
Speedway Pass
Nov 13, 2014
284
1,626
37
Dude you're literally nuts. This is a multi-million dollar idea any you need to patent it ASAP. How accurate is it as predicting On-The-Job Success? If it's anything over ~80% you're nuts (nuts nuts NUTS) for not pursuing it. You probably did a sh*t job of marketing it. Dude I don't think this idea is ready for the trash can just yet. Dust 'em off and get back in there.
Hmm.
I didn't create the performance-based job description. I borrowed the concept from a guy called Lou Adler (who undoubtedly
is
worth 8 figures):
Performance-based Job Description
And that formed one step of the "7-Step Performance & Behavioural Hiring System" we went to market with.
When used in skilled hands, it's extremely accurate. 90%+. It never occurred to me to build a business selling my own hiring system, independent of offering a recruiting service.
You're right though. That should have occurred to me! I was pretty soured on the recruiting industry at that point.
Thanks for asking after me
@MJ DeMarco
Yeah, things are going much better nowadays.
It's been a crazy nine months in the making, but I'm still getting my marketplace business in the tourism industry ready for launch. Knee deep in the desert of desertion for sure. There's a progress thread on the inside that badly needs an update. I've scheduled that in for tomorrow now.
I've just created a role for myself heading up marketing at the company I've been selling freelance for over the past year and a bit. Taking everything I learned from the recruitment business and from my marketplace so far. My goal is to quadruple their revenue in the next 12 months and I'm certain I can do it. So now I'm getting paid to do things that improve my ability to run an online business. And just in case my marketplace doesn't work, I'll be able to use that success (and my network) to launch a high-ticket B2B marketing agency.
I'm also doing freelance recruiting work to load up the savings account. Should have at least $50k in the war chest by the end of the year.
And
@Kung Fu Steve
's coaching has been invaluable this past couple of months. I've gone from being overwhelmed by feeling like I've got too much on my plate to breezing through 14-16 hour days with a smile on my face. And dropped 18lbs to boot.
So tying this back to the thread. I regret
nothing
about the recruitment business. It taught me what I needed to know to do what I'm doing now. And what I'm doing now is teaching me what I'll need to know how to do next.
Even though I've already invested thousands of dollars and hundreds of hours into my marketplace business, I won't regret it if
that
fails either. I've already learned a massive amount.
For the sake of clarity, I'm not planning on failing. But it's an extremely complicated business model to get off the ground, so I do accept that it might not stick. If so - I've learned plenty enough already to make a more straightforward business very successful.
Process, process, process.