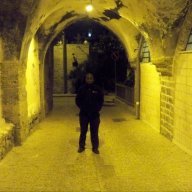 Gold Contributor
Read Fastlane!
Read Unscripted!
Speedway Pass
User Power
Value/Post Ratio
207%
Apr 3, 2014
736
1,523
40
Hi guys,
After welcoming the first 25 students into my
App Moguls
program, I remembered I'd never made the offer available to Fastlane, so let's do that now...
Rather than selling hard, I'd prefer to take the lazy way out and overwhelm you with value. This way everyone's happier and I get to work with some cool folks and keep my zen. Win-Win.
Check out the FAQ's below to see if you'd be a good fit. If there's no mutual benefit, why bother?
--
1. Who is App Moguls for?
If want to move out of the idea stage and
finally launch your app successfully,
build a business you can
work on from anywhere
and
generate revenue independent of your time
, this is for you. App Moguls is my course and community that helps you set this up.
If you're not interested in the above and/or you are not willing to put in work to make it happen, App Moguls is probably not for you. This being the
Fastlane Forum
, I assume you understand that it's a process.
In fact if you are interested in the topic, but don't plan to execute, my book will probably be a better fit for you than the course.
You can purchase it here
if you like.
--
2. When is the deadline to join?
You can
join me in App Moguls at 50% off the regular price right now.
I'll leave this offer in place for 25 more enrollments, so now is the time to decide!
--
3. I'm busy and short on time. Should I join now or wait til later?
Here's the argument for now. Ultimately you have to do what's best for you:
A - the introductory price will not always be there. That's an extra incentive. Though it will still be a great value when the price increases, I'd personally rather pay less.


B - I'm giving you the simplest, quickest, cheapest proven path to get your app business started. If you are intrested in an app business, this is where you want to be.
--
4. What makes App Moguls different?
You are learning from ME...
an entrepreneur with over 12 million downloads
and corresponding revenue & profit who still actively builds businesses in the app space. Further, my primary
goal
is building a successful tribe of app entrepreneurs, so I am highly invested in your success.
We focus on a data driven step by step approach to help you learn from the marketplace and get up and running quickly so you can start to make real gains.
----
5. Is there a Community or Group Coaching?
Yes! Once you enroll, you'll receive access to:
Our Exclusive 24/7 Members-Only App Moguls Mastermind Community for getting your questions answered and connecting with other appreneurs around the world.


Live Group Coaching and Q&A where you can ask me your questions live, workshop things when you're stuck, and see exclusive behind the scenes looks of what I am doing in my app businesses.
5. Will there be help finding developers? I'm worried about that...
YUP! You get
lifetime access
to everything below, including:
App Moguls Full 8-Week Course($3,782 Value)

Module 1 (10 Videos)- Installing The App Mogul Mindset ($297 Value)
Module 2 (9 Videos) - Market Research & Product Discovery ($997 Value)
Module 3 (16 Videos) - Business Models & Monetization ($497 Value)
Module 4 (17 Videos) - Marketing Roadmap & Execution ($997 Value)
Module 5 (16 Videos) - Hiring & Team Management ($497 Value)
Module 6 (10 videos) - App Design, Development & Execution ($497 Value)

BONUS #1 - Group Coaching & Q&A ($1,997 Value)
BONUS #2 - Instructional Video Database ($997 Value)
BONUS #3- Developer Black Book ($2,997 Value)

While I highly encourage all my students to master the key skill of hiring, and include a whole module about it, I recognize that it is not easy in the beginning. These trusted developer referrals should help you hit the ground running.

BONUS #4 - Exclusive Mastermind Group (PRICELESS!)
BONUS #5 - Premium Emoji Source Code ($997 Value)

I personally spent $3500 having this code developed
Sells for $997 as a standalone product
Easiest way to get your first app up and running

BONUS #6 - Worksheets, Checklists, and Guides ($100 Value)
BONUS #7 - Personal App Review (PRICELESS!)
You only pay $997 for over $10,000 worth of value. YES!

We are removing all the roadblocks. I want you to have every advantage possible that will make it simple to get started FAST.
Oh yeah... and not to forget the biggest bonus. You get to work with me personally and have me invested in your business success. When the course is over, this does not stop... From the testimonials I've seen so far, it seems that many of my students value this the most.
App Moguls is the least expensive way to work with me that there is!
--
6. What about a guarantee, smart guy?
To make this easy for you, I will take on all the risk here.
Here is my DEAD SIMPLE, NO QUESTIONS ASKED 30-Day Money Back Guarantee:
Sign Up Today, If You Don't Like It For ANY REASON
​
​
Just Let Me Know And We'll Give Your Money Back.
​
​
Boom... does not get much easier than that.
Full disclosure: I do this to increase speed and make it an easier deal for us both.
I am not worried about refunds because I always over deliver, so people are generally happy, and that is exactly how the results play out. However if you aren't for whatever reason, that's cool! No hard feelings and we both move on.
--
If you're ready to create and launch your app business in the next 60 days and finally start controlling your time, click here to enroll in App Moguls.
Any more questions? COMMENT below and I'll get right back to you.
Almost there but on the fence?
Book a call with me here
. If I don't think it's a good fit, I will let you know.
Your opportunity to join me at 50% off closes soon.
To your success, and lots of luck!
Muoyo
PS: Here's what my clients are saying:
"Perhaps the most meaningful part of my experience working with Muoyo is seeing firsthand that he genuinely wants others to win! It matters to him and that has had a resounding effect on me. It's not just about a check. It can't be. He has over-delivered by far too much for that to be the case. Muoyo demonstrated a personal investment in seeing my project succeed and it has proven invaluable to my team and me."
- Alex O
"Muoyo is very knowledgeable about apps and has had great success in the industry. Though I had no prior tech experience when I started working with him, soon after, I was able to publish two apps and I was off to the races. I learned so much I had the confidence to leave my job and build COSIGN, an app-based e-commerce company that I now work on full time. If you are thinking about working with Muoyo, just go for it. It will be worth your time."
- Esosa I
"Muoyo is a great Coach, you can feel that he is committed in what he is doing and spends a lot of time and effort for us, and you can feel that he does everything he can for us to be successful. His attitude is kind and helpful. It is far from "a pay for a course and just deliver what you pay for" the entire process goes far beyond this (Superior Unexpected Customer Service)."
- Patrick H
"I would definitely recommend the course to others. It is great knowledge for people who doesn't know anything about the app world. It gets you kick started and holds you accountable with action steps. Can't wait to bring my first app to success!"
- Camille O
Sign up for App Moguls here
Last edited: