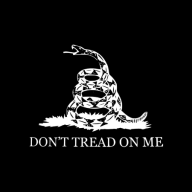 Moving Forward
Read Rat-Race Escape!
Read Fastlane!
Read Unscripted!
Speedway Pass

"Wealth eludes most people because they are preoccupied with events while disregarding process. Without process, there is no event."
~ M.J. DeMarco​
Quick shoutout to the
Unemployable Podcast
. Lot's of great nuggets for freelancers and "solopreneurs" who don't know where to start.
Now, as Tim Ferriss says, back to the piece...
The Reason For This Thread:
I am creating this new progress thread as a replacement and expansion to my last one:
Replacing my income with adwords freelancing
. The old thread had no focus as I was still learning and figuring out what I wanted to do, and I had become lazy...
This one will be much more focused, thought out, and meaningful.
New year, new start...
The goal for this thread is to not only chronicle my journey this year but also to create a resource for others to draw inspiration, ideas, and action from. Everything I have learned from this forum, books, blogs, and podcasts will be put into action here.
It's time to stop listening, stop reading, and start
doing
.​
The Foundation:
Core values:
Shoutout to eliquid's podcast about core values. I listened to that podcast maybe 6 months ago and I still think about it everyday.
The following 5 core values of mine will serve as the foundation (the why) for my success this year.
They are (in no certain order):
Freedom/Autonomy
Quality time with family
Simplicity
Authenticity
Control
Using eliquids method for making decisions based on your core values, the five I just listed will serve as my compass for taking on new clients, hiring, firing, moving into new verticals, etc.
I want to optimize my personal and professional life to have abundance in all of these areas going into 2020.​
The Business:
What I'll be doing:

I will be a Google Ads freelancer starting off, and hopefully will be able to make my first hire by July so that I can focus on sales and client aquisition.​

​

Target market:

Local service businesses with high-value services whose average sale is $1k-$10k (plumbers, roofers, remodelers, construction, etc). Much easier to see an ROI when you only need to get the client 1-2 customers per month.​

​

My offer:

Local businesses only care about one thing and that's sales. My core offer is that I can generate more phone calls, quotes, estimates, and ultimately sales for my clients.
My core service is Google Ads PPC Management. However, the client only cares about generating more revenue, they don't care how the sausage is made.​


"I'm not selling them Google Ads Management, I'm selling them more customers."
~ sounds like something Andy Black would say​
​

If the client asks about website design or social media then I'll refer them to a local agency. For now, I need to keep things simple.​

​

Business model:

I am going to start out wth a flat fee of $300/month regardless of ad budget as I don't expect my first clients to have deep pockets anyway. I'm also considering offering a discounted first month rate but that can become a slippery slope real quick when you start negotiating price. Much better to skew value than drop price; If a customer is that hung up on price then they won't be a good client anyway.

I plan on moving to a productized pricing model in the future as I gain more clients.​
Short-Term & Long-Term Goals:
"You should be far more concerned with your current trajectory than with your current results."
~ James Clear​
5 years from now:

I own a small portfolio of 3-5 online businesses. They could include SaaS, e-commerce, info/niche sites, online courses, etc. Combined they provide me with a stable and semi-passive income of $500k/year.​

​

1 year from now:

I am making at least $10k month from my business with a small team. We focus on lead gen for local services. I am about to launch an online course/community the next year. I get engaged by the end of the year.​

​

6 months from now:

I quit my job after saving an emergency fund of $5k to focus on my business full time.​

​

3 months from now:

I am making at least $3k/month just freelancing and am debt free by the end of March.​

​

What my life looks like on Jan 1st 2020:

I wake up at 8am without an alarm clock, kiss my fiance and roll out of bed. I make a cup of coffee and do my morning 30min meditation then off to the gym.
When I get back, I check my email and check in with the team to see how things are going. I have mostly automated myself out of the business at this point by hiring a project manager to handle the day-to-day tasks.
My fiance and I make breakfast and spend the rest of the day at the park or house hunting. We go to dinner that night at our favorite mexican food restaurant and order whatever we want because we no longer have to choose between having a date night and paying rent.
​

This stuff might seem cheesy but it's the stuff that I and a lot of others here think about constantly. It's the driver for why I am doing any of this.​
The Process/System:
"You do not rise to the level of your goals. You fall to the level of your systems."
~ James Clear​
Now, onto the nitty gritty...
I've decided that I am going to use a weekly schedule for getting clients and running my business. Every day will have a job and a list of daily tasks to accomplish that job.
My Weekly Schedule:
Monday

: Prospecting on cold leads

I'll be reaching out to 25 local businesses using cold email or walking into the businesses to meet the owner.​

​

Tuesday

: Account managment & Client update

Will consist of new account setup and optimizations on current accounts. I've read that you shouldn't be tweaking campaigns too much as it could skew the results so that's why I only shceduled it once a week. I'll also send the client a quick update email about changes I have made to keep them in the loop.​

​

Wednesday

: Prospecting on cold leads & follow up

Same as Monday except I'll also be following up via phone with the leads who didn't reply back to the email.​

​

Thursday

: Business development/Big picture stuff

A day to exclusively work on my business rather than in my business. Will consist of new market research, talking to influencers, creating content, etc.​

​

Friday

: Gathering leads for Mon/Wed

Self explanatory. I'll be gathering a list of 50 local businesses that could use my services to contact the following week (25 on Mon/Wed).
​

Saturday & Sunday:

Family/personal time

Going back to my core values, quality time and freedom are two of my biggest. If I can't enjoy the life I have now then what's the point?​
50 cold emails/calls a week might not sound like much to some people here, but we all have to start somewhere...​
Questions To Ask Prospects:
I have no experience selling and really need to learn, so if anyone has advice on selling that would really help. So far I've come up with these questions to ask business owners:

Have you used Google Ads in the past?
What experience have you had when it comes to online advertising?
What is your average customer lifetime value?
When a lead calls you, who picks up the phone?
What does your sales process look like?
How often do you close a sale?

Not gonna lie, selling myself to other people scares the bajezus out of me, but it's what needs to be done for me to succeed...​


"Every failure brings with it the seed of an equivalent success."
~ Napoleon Hill​
Tools I'll Be Using:
Prospecting:
Lead generation: Craigslist services,
Manta
, local ads, Facebook groups/messenger, and Indeed job postings​
Client Management:

Conclusion:
Well, that's it for this essay. Funny, I've put more thought into this post then any english essay I've written in highschool...

I would appreciate any advice or suggestions you have to give regarding selling or my weekly schedule. Hope you guys will follow along and find my journey valuable to the community!

-PizzaOnTheRoof
​
"You don't learn until you launch."
~ Dan Norris​
@Andy Black
@eliquid
@lowtek
@Sean Marshall
@UnrealCreative
@ZCP
@RazorCut
@minivanman
@Lex DeVille
Last edited: