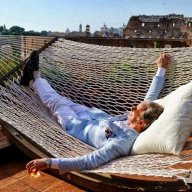 Silver Contributor
Read Fastlane!
Speedway Pass
When creating my introduction thread on this forum, I promised myself that I would start a progress thread within a couple of days. Now I finally got to it. I cannot express enough how much motivation you guys in here give me. Even though I have an accountability partner that pushes me hard, I believe having a progress threads in here with all you bright minds, will make me push even harder to reach my goal.
Short about me for those who did not read my intro thread:
29 years old. Newly married. Born in Russia, raised in Denmark. Masters Degree in International Marketing. Lived in a various of countries due to studies and work. Number of failed businesses due to lack of determination, discipline and action-taking. Dissappointed in myself when thinking about what I could have achieved with my life already if I had not been this lazy.
Fortunately I believe that I have woken up now. I can see my path, and I will pursue it in every way that I can. My wife and I left what could have been a comfortable slowlane life in Denmark - to travel to a little beautiful place called Montenegro, in order for me to launch a business in the following 3 months. Friends think I am crazy. Family thinks I am insane. I do not care. This is my shot at a good future!
From 0 to Freedom in 3 Months.
What is freedom though?
It is very relative. Freedom is different for everyone. For me freedom is to do something I enjoy, can be proud of and bring something valuable to the people around me and my business. To be able to control my own life, build my future and to live anywhere I want.
If I decided to stay in Denmark and work within my profession I would have a salary of approximately 5.000 dollars a month (3.000 dollars after our crazy taxes). So I decided that the amount to buy me freedom and continue for me to evolve is
5.000 dollars a month
. This is the minimum amount I want to earn per month by providing a valueable service to my clients. Easier said than done of course!
Even though my friends would say that we went ALL IN by buying a one-way ticket to Montenegro, I will not totally agree with them. Yes, I am under pressure to perform well, however, the cost of living is cheap, so we have enough covered to live 3 months here, and we will not be homeless in case it does not work out and we need to go back.
Now to the important stuff.
THE BUSINESS.
The variety and broad range of my skills have never done any good for me - so this time I have decided to specialize on one skill and try to niche it down as much as possible. I have always had an addiction to keep watching courses and videos, reading to much information and books - and always postponing my actions. This is not the case this time.
I have chosen to offer
ONE SERVICE
to
ONE NICHE
on
ONE PARTICULAR MARKET
.
To break it down, as there is no points of keeping secrets;
FB Advertising for the Health/Wellness Industry on the Danish market. (so mainstream, sorry!)
I sincerely apologize to especially
@MJ DeMarco
as this business does not comply with the
CENTS
, however, this is something I NEED to create to gain the freedom to create even more valuable and interesting business models in the future.
I am by no means a FB Advertising expert, and I do not plan to learn every information of this field before I jump in to this. I have been studying it closely for the last month, and I believe that I can offer something of value to my future clients. Otherwise I would not do it.
Today I took the first action.
Knowing that I am not in a urgent money need and that I have no portfolio at all - there was only one correct way that popped up in my brain to day to land my first potential client or two. To PROVIDE VALUE and GET RESULTS for the client - and then ask for the sale. My plan was to basically create and run the clients ads for free for a short period of time - while the client would pay for the adspend. Worst case scenario for the client if I do not perform well: he loses 100 dollars (should be affordable for every ambitious business) Worst case scenario for me: I lose the time I have spent on his campaign, HOWEVER, I will LEARN from my mistakes and do better with the same or the next client. I always think in worst case scenarios - maybe I need to focus my thinking more towards best case scenarios.
I decided to create a post on my personal Facebook profile to reach people within my network. Basically I let people know that I have finished my Masters Degree in International Marketing and were now focusing on a more digital approach to this field - especially targetted at Facebook Advertising. And before I could make an earnest living of this I would need to experiment with the things I have learned and master my skills with FB Ads. Therefore, if they knew someone who had a business that needed more and better customers - they should not hesitate to contact me. I also included that my primary focus had been on the health niche, however, if our ideas and vision matched, I would still be interested in a collaboration.
40 MINUTES. 2 LIKES. 1 COMMENT. 0 MESSAGES.
Well I guess I should find another way to reach people I though. And then it kind of blew up all of a sudden. In the next 3 hours I received:
20 LIKES. 4 COMMENTS. 10 MESSAGES.
This is where I instantly knew. This is it. I can provide VALUE here. Market is oversaturated with marketing agencies - but still people NEED help! I will be their SUPERMAN here!
It surprised me though that ALL of them were from total different industries:
- A real estate agent in Spain
- A guy running an Escape Rooms location in the centre of the capital city
- A guy owning 2 sales businesses
- A guy owning 3 SAAS companies
- A guy owning a painting company (not sure if the right word)
- A girl doing NLP coaching
- And last but not least a message from a FB Agency company about a possible job offer
There are some interesting ones around here. I will post the same post on some other channel tomorrow, and get one in my network to post it on her Facebook aswell (more contacts within my niche) and see how it plans out. Even though I am a sucker for SAAS (my heart says DO IT, but my brain says YOU ARE NOT READY YET) - I think I will focus on the businesses I can help quicker and easier and where I can provide the most value.
Sooooorry, for the long post. Got carried away again! Tomorrow I will of course
TAKE ACTION
again and create a much more detailed plan for the next week. Today I am just proud of myself that I took action. Even though it was not a big step - it was still a step in the right direction.
Thank you again for this amazing forum, the advice and the motivation you create for guys like me.
Cheers friends!