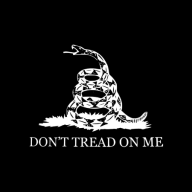 Moving Forward
Read Rat-Race Escape!
Read Fastlane!
Read Unscripted!
Speedway Pass
Hope everyone is doing well,
I've decided to take a step towards controlling my future by starting to freelance with Google Adwords. I am a college student with virtually zero experience but I hope to take this far enough to replace my current income plus some.
Please read the post for a further breakdown.

Why:
As the title reads, my main goal is to replace my small $1,500/month gross income by freelancing with Adwords. It's not a terribly large amount so I think it is definitely doable.
I've also chosen Adwords because I feel that understanding Adwords/PPC will give me an advantage in any future business ventures. Using the skills I'm about to learn, I'll be able to launch, test, and sell my future products or services.
I also think these skills will transfer over to other platforms such as Facebook Ads and Bing Ads if I eventually choose to use them.
How:
I am currently going to study
this course
(no offense to
@Andy Black
, I'm sure his is great, I just can't afford it right now), for the next coming weeks.
Hopefully, I'll be able to end it with enough information to approach nonprofits, about managing their accounts since they get free Adwords credit anyway.
Here is my step-by-step plan: (Suggestions are appreciated!)
Start and finish the course
Aquire needed certifications
Approach charities/nonprofits about managing their Adwords accounts
Build up a portfolio of successful work
Approach businesses about managing their accounts for a small fee OR apply for a remote job at an agency (probably the fastest way)
Keep building my portfolio of success stories
Approach bigger clients for larger fees (3 clients at $500/mo = $1,500/mo)
Develop a personal brand and keep scaling
Ideally, I would like for all of this to happen within the next 6 months.
Update: See my comment below for a revised plan of action.
My GF and I are planning a vacation for next March and I also have a small amount to credit card debt.
If any of you have suggestions or advice I would greatly appreciate it! Wish me luck!
Last edited: