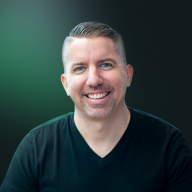 Legendary Contributor
FASTLANE INSIDER
EPIC CONTRIBUTOR
Read Fastlane!
Read Unscripted!
Summit Attendee
Speedway Pass
...As long as it isn't a 1-900 number, right?!
Do you keep setting goals and writing tasks down that seem to never get done even though you are "busy"?

Maybe you are tired of going in circles every day and not feeling accomplished at the end of the week/month/year?

Are you struggling to make sales, sign clients or get more users to your product or service?

________


I know exactly how you feel. What you are experiencing is not unique. Every entrepreneur struggles with these same issues, even myself at times, but not every one gets the right tools in order to fix it. So...

Do you need to stop procrastinating and find a laser like focus on the things that make you more money, today?
Let me first give you the key
behind everything...
It's having clarity in what you want, setting the right targets, and being accountable for your work.

This seems obvious, right? Maybe you have heard it all before, but you still haven't taken any action on it? Likely because while it sounds obvious, you do not know where to start or what you need to focus on…

So what do you do if you KNOW what you need to do, but just CAN'T get it moving?

You get someone to walk you through the process of getting clear. You work with them to learn how to set better more measurable and actionable goals, and you make sure they hold your feet to the fire consistently....

You get an accountability coach, and I am your guy.

So what can I do for you, and how can I solve your problems, you ask?

I'm Chris Waldron, professional accountability and peak performance coach....

As an entrepreneur, father, manager, leader, and volunteer I struggled with the same exact things that you do. Until I figured out the key to smashing through my goals and getting things done day in and day out CONSISTENTLY.

I have worked with entrepreneurs and business leaders around the world growing their businesses at lightning speed, gaining more confidence and self esteem, having more fulfilled relationships, and ultimately driving towards their ultimate dreams in life.
Now I'm going to help you do the same...
I created a 6 month Performance and Accountability program that will redesign and rewire your mind to have greater clarity, more focus, and ultimately achieve your business and personal goals.

We will also root out the main causes of why you are not getting things done and incrementally improve them until you are in peak state every day.


If you are just starting out in entrepreneurship or are already running a large enterprise, we will work together to make sure you are setting the right goals week by week and focusing on the right priorities. Some of my clients have started with a simple idea, and with my background in entrepreneurship we were able to identify a target and get an income stream that provided 5 figures in monthly income in a mere 3 months
(Yes you read that right)

My process is intense and intended only for individuals ready to commit to the 6 month process and move forward each week. Most of my clients stay on longer to continue that growth.
Here is how it works:
First, I am going to help get you very clear on what you want, what it takes to get there, and how to set the right goals weekly/quarterly/yearly to achieve them.

Then we are going to track progress and adjust together, every week.

You want to enjoy this adventure you are on and design a life that you dreamed of, it all starts here..

What you can expect….
Confidentiality: Your life is sensitive information, The first thing we will discuss is our 100% confidentiality between you and I. I recognize that some things are hard to share, and I do not take that lightly.
Clarity: We are going to make sure you are very clear on what your vision is for your life, and how you are going to get there.
Weekly Structured Calls: Each Week we are going to get on a call and discuss your prior weeks performance. We are going to deconstruct any challenges and rebuild them incrementally. We then clarify your goals for the week.
Precision Goal Setting: Over the first few weeks, I am going to train you to set goals correctly and guide you to choose the most impactful targets.
Weekly Journal (Evernote): You will maintain a structured weekly journal of week overviews and goals in Evernote that is shared direct to me.
Quarterly or Semi-Annual Evaluations: On a specific schedule we are going to deep dive into your world and root out anything that isn't moving you towards your dream life and make sure your goals align with your future vision.
Fun Stuff: Don't think this is just boring paperwork, we are going to have fun as well. Your journey isn't just work, it's an adventure.
Sounds good, but does it work?
Here are what a few of my clients have to say while working with me...
@therealmark says...
Warning! If you like F*cking off and hiding behind excuses then don't even think about hiring

@LightHouse When @LightHouse first made this thread I saw it and thought that maybe I could get him to help me get some more done. I mean, this is the dude that brought us the GSD board…

Six months later ... I have a laundry list of achievements.

I hired an accountability coach but got so much more...

@LightHouse has helped me to realize my big whys. He's helped me to set real, actionable, goals. He's helped me to eliminate goals that don't serve my ultimate purpose.

He doesn't just help you get shit done. He cares enough to work with you to get the right shit done.

And his business advice and mentorship is worth 10x what he charges. If he charged 10x for this service it would still be a steal.

In the last six months:

My health is better than it has been in the last 10 years.

My business is bringing on new clients at an explosive rate

My relationships are stronger than ever.

@LightHouse was integral in helping me achieve all of it.

Of course you are only going to get out what you put into a relationship like this. But @LightHouse isn't going to let you waste his time with B.S. and excuses.

I just wanted to pop in here and let everyone who decided not to sign up for his accountability program know what they missed out on. If he ever takes on more people you would be stupid not to sign up.
@milehinocmply says...
I traditionally haven't trusted in the "productivity/accountability" industry or whatever you want to call it, but I felt compelled to come in here after a truly life-changing week.

Chris helped me see some pretty obvious opportunities that were right in front of me, and held me accountable for making concrete plans to go after them. I'm a Facebook Ads Manager and Marketing Manger at a company called Agora and have wanted to branch out and build my own agency for a while now.

I've signed 2 clients already (seriously, in one week) and have already received an upfront retainer from one. I'm really riding the momentum now and can't believe how fast things can change.

Just wanted to pop in here and give credit where credit is due.

Thanks!
@Kruiser says...
I just want to give a shout out to

@LightHouse

to thank him for the help he's given me over the past 6 months or so through his accountability program. It has really been huge for me.

There is probably a lot of value in having a peer accountability partner – someone who is more or less at your level. You say "I'm going to do X this week." Next week you have to say whether you did X or not.

There's value in that. And it can help you move forward. To a degree.

But I've benefited from working with Chris because he is NOT a peer accountability partner. He's someone at a higher level. More experience, better mindset, different (and better) strategies and systems, etc.

Yes, there's the "did you do X last week like you said you would?" part of it. That helps.

But where things get more interesting (and helpful) is when my answer to whether I did X is "umm . . . yeah, kind of . . . sort of . . . no." Then we dig into why not and things get deeper and more interesting.

The majority of the time on our weekly phone calls focus on business stuff. But there have been weeks where we pretty much talked no business at all because other stuff was going on in my life that took priority.

I'd say his approach is holistic and flexible.

Holistic in that, while recognizing that the main focus of the call and my participation in his program is to move forward in business, he knows that business is just a part of life, so he makes sure I'm making progress in other key aspects of life: health, relationships, etc. Flexible in that if a strategy he suggests isn't working for me for whatever reason, he has a bunch of others he can suggest that might work better.

Anyway, it is Monday morning (at least on the U.S. west coast). If you haven't made the progress you hoped to in the last week (or month or year), maybe ping @LightHouse to see if he can help you.

He probably can.
@Hyrum says...
I started working with Chris last week, so I'm still trying to figure out the best time for me to do my weekly planning, follow-ups, and how to best keep my action item list on the forefront of my day to day. I'm primarily doing this to help build the positive habits I need to continue to grow and succeed.

With that in mind, one of the items on my list last week was to clean up my content pages and add buy links to my products. I had been meaning to add the option for customers to buy my products in two-packs, but had dragged my feet on implementing it for months. Since it was on my list of stuff I had to do, I went ahead and did it because I didn't want to tell Chris that I was just too lazy to get it done. Since implementing it, multi-pack sales comprise nearly 30% of all my orders. That alone will pay for an entire year of his service.
@Hong King Kong says...
I've been doing this with

@LightHouse

for awhile and its a world of a difference compared to trying to get shit done on my own.

Having someone to hold you accountable weekly, and doesn't hold back when calling out your bullshit excuses... it really pulls you back to center and focus on the real needle movers. Not just in business, but in other important aspects of your life too. (Your personal health, relationships with friends and family...etc).

It's easy to get lost in the thick of thin things nowadays, the day-to-day busy work and distractions that barely move the needle. Having a partner, or if you're a solo entrepreneur like me, having @LightHouse to give you a raw, outside perspective while tracking the progress has been invaluable.
@GlobalWealth says...
@LightHouse

and I have been doing this for the past year or so.

Is been a huge help for me to stay on track and keep me accountable on my weekly and quarterly goals.

I can definitely say my productivity has increased exponentially in the past year.

Sent from my VTR-L29 using Tapatalk
@Vigilante says...
I can tell you that he has changed my business, and helped me position it for sale using a process similar to what he is offering here. I'm a fan, and believe that for the right people who want a coach who can equip them with the tools of success... this would be a worthwhile program.
@amp0193 says...
Did a few months with

@LightHouse

and can honestly say I'm in a different place because of it.

I thought I was going to get more productive on my business stuff... but what happened was a lot more than that

Chris laid out the importance of setting weekly (and quarterly) targets for all areas of my life. Business, health, family/friends.

Health and family were always important to me, and I had aspirations for that, but never actually sat down and made goals for them before. And it was tough!

Trying to think of something out of the ordinary to do for my wife once a week is harder than it sounds. But I stuck to it, and our relationship went from a 3 to an 8 in a few months, and we just recently got back from a 3 night trip to Santa Fe... sans kids! It was amazing watching the way she acted towards me over the course of the weeks. It doesn't take much guys!

Health and fitness immediately jumped up to the next level and I was making a lot of progress, until a deadlift injury derailed me. Whoops.

Business made some improvement. I often didn't reach my targets, because I was so un-used to setting goals that I usually bit off more than I could chew. Chris drilled the importance of figuring out what that "one thing" to get done needed to be, and make sure you at least get that done. Which I did almost every week. He gave me strategies for managing time throughout the day. And while I wasn't always successful at executing, I had some days where I felt like a superhuman, knocking out huge tasks in a day that normally might have taken me a week.

Beyond just the tactical stuff (which was helpful) Chris has a lot of wisdom, and just getting his thoughts on some of the stuff I was dealing with was invaluable. Also, knowing that he was going to be checking in on the weekly call, put pressure on me to actually have goals set. I didn't want to be unprepared.

The only reason I had to back out, was that I'm in a pretty tough financial spot, and had to cut out any expense in my life that wasn't directly related to fulfilling orders or keeping the lights on.

If you're on the fence... I'd suggest you give it a go. It will be money well spent.
@Vigilante says...
I have no idea if your roster of clients is full right now or not (as I forgot to ask you) but I thought I would drop in with the following.

I had a quick discussion with Lighthouse/Chris today, and here's what happened.
As he has done in the past, he gave me a simple idea for my business that I had not thought of. I will immediately set to work on his idea, because it was golden. Sometimes all it takes is a fresh set of eyes, and usually that perspective is uniquely from @LightHouse, to cast a new winning suggestion for businesses in the stage of business mine is. It is these same gold nuggets that I used from him during my last business to automate it, structure it, and ultimately sell it. His wisdom seems simple to him, and he often brings to the surface things that "I should have thought about." But I don't, and he does, and that's why he is a winning coach.


If you have a chance to get mentored by him, take it. His out of the box thinking again and again makes a significant difference.
@StompingAcorns says...
There's something hard to define about what happens with an accountability coach. Perhaps an example will help – last week was One of Those Weeks, where I got hit on all fronts with unexpected work stress, home stress, family stress, and health stress. I was already relatively good at staying calm and tackling things head on. But the huge difference now is that I had a much clearer picture of my goals, could acknowledge how my current actions were already in support of those goals, and was able to let go of all the less important actions that I had planned to take but no longer could due to these unexpected events. It's the difference between beating myself up for not making massive progress on multiple fronts and acknowledging the progress I am making on critical goals, along with nurturing multiple aspects of my life. There's something about being forced to review things every week with someone else that gave me a different level of clarity. Lighthouse, of course, cares deeply about the success of his clients and knows how to challenge people directly but with compassion. I was fortunate enough to get to know him at the last Summit!
I will add to these over time, they are still coming in as most of my clients work with me on a continual basis.
So let's get moving right now!
Here is what I need from you...

You to first decide that you are committed . Give me 6 months and you will achieve a full transformation that you will carry with you for life. Perhaps even go on to help others that are close to you get back on track.

...then you simply hit the link below, enter your name and email and pick a date/time that works for you, and I will take it from there.

I am not in the game of high pressure sales. I can only have take on so many clients at a time,

What does it cost?

No silly pitch tricks here. If you sign up through TFL today for a 6 month commitment, paid monthly your first installment is discounted.

As you can see by the miles long list of testimonials, you can not afford not to get coaching that changes your life from a fundamental level.

But wait..... there's more.....
Before you even pay me a dime...

I want you to schedule a "No strings" discovery call with me here
On that call we will get a sense for where you are now and why you aren't where you want to be. Then you will get familiar with my process and my background. If possible, I'll give you jump start right away.

You can decide after the call if it is right for you, in your own pressure free environment.

There is a catch (for me)....

I am going to guarantee that you will move forward. If you feel like you haven't gotten your first months payment back in value in the first 30 days, I will give it back to you. All of it.
The last time I put an offer on the forum, all the spots were gone in 48 hrs, so if you want to get moving,
schedule that call with me right now.
**INTROVERT
and don't like the phone? PM me and we will find a method that works for you. I am non-judgmental, confidential, and easy to talk to. Your trust in me is paramount to my success, so I strive to create a comfortable environment for you.
Last edited: