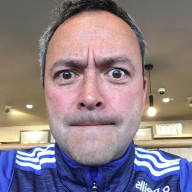 Pick a direction. Get started. Keep going.
Staff member
FASTLANE INSIDER
EPIC CONTRIBUTOR
Read Fastlane!
Speedway Pass
May 20, 2014
13,231
51,169
1) The aim of The Google Ads Jumpstart is to get you up and running asap. It's only when you're running that you'll learn.


2) If you'd like to learn a bit more, then here's a guest episode I did on The Subscription Box Show where we discussed Google Ads, getting started fast, getting started with $5/day budget, and the Jumpstart:

3) If you'd like to see feedback from the original course then you can check it out here:

4) Here's a link to the jumpstart:

Let me know if you have any questions.

Andy


Edited 12-Oct-21: Changed from $15/mth to $20/mth.

Edited 27-Oct-21: Changed from $20/mth to $200/yr.

Edited 08-Jan-21: Changed from $200/yr to $247/yr.
Last edited: