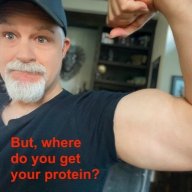 I followed the science; all I found was money.
Staff member
FASTLANE INSIDER
EPIC CONTRIBUTOR
Read Rat-Race Escape!
Read Fastlane!
Read Unscripted!
Summit Attendee
Speedway Pass
Jul 23, 2007
35,614
142,057
GETTING THE MOST OUT OF THE FASTLANE FORUM!
Welcome to the
Fastlane Forum
! As a new forum user (or a regular contributor) Id like to acquaint you to the forum, its rules, and how to maximize your membership.
REVIEWING THIS THREAD IS MANDATORY.
#1: READ THE BOOK(S)!!!
First and most important, this forum and its philosophies are predicated on the three best-selling entrepreneur books,
The Millionaire Fastlane
,
UNSCRIPTED
, and
The Great Rat Race Escape
. For a macro-level view, view our
ABOUT
page. 

To download FREE chapters to see if these books can help your journey (and navigating this forum) visit the link below. If you have not read any of the books, we suggest starting with
The Millionaire Fastlane
. 


Download Books.
While reading these books is NOT a requirement for forum participation, reading them will help you get the most out of your Fastlane experience. Think of the books like visiting a foreign country -- if you know the host language, you'll get a better experience. And even better, if you're an aspiring entrepreneur, and three books were written to change your life. 

If you have read the books and would like your "I've read!" badge plus additional forum privileges, please post in the appropriate thread.

#2: START YOUR JOURNEY AT THE GOLD, NOTABLE Threads (Click High-Value Topics)
A common question first asked at the forum is "Where do I start??" Well, after you read the books, read the BEST THREADS of the forum, the GOLD and NOTABLE threads. Pick out the ones that align with your focus, or read them all. 

#3: INTRODUCE YOURSELF
This is a close knit community free from the SCRIPTED gulag of cultural mediocrity. Please tell us your story. The more the better. A simple "Hello great to be here" (while nice) is generally ignored by the community. We want to hear where you've been, and where you're going. 

INTRODUCTIONS FORUM. (Then click, "New Thread.")
#4: BEFORE CREATING A NEW THREAD...
Do a forum search function to make sure your topic hasn't already been discussed. More than likely, it already has. Common questions like "do I go to college?" have been answered a GAZILLION times.
#5: SELF-PROMOTION, SEO, AND BACKLINKING IS PROHIBITED
(Except in the Designated Thread)
If you are here at the forum solely to promote something, your experience likely won't end well. Any promotional, SEO, or backlinking activity that occurs in the main forum will result in a FAST DELETE and BAN. Please save your time.
If you have something to promote, please pay for a
MARKETPLACE Ad
which gives you the privilege to create your own forum thread, complete with a week long exposure at the top of the forum's home page.
Marketplace Ad
Alternatively, you can post your self-promotional content at anytime in the
SELF-PROMOTION thread
which is a continuous thread of self-promotional activities.
Self-Promotion Thread
#6: JOIN THE UNSCRIPTED TEXT NETWORK
Text "
Unscripted
!" to 480.531.8964 to join the FREE
text network
curated personally by
MJ DeMarco.
Keep apprised on any emerging GOLD and NOTABLE threads, motivational blurbs to keep your
Unscripted
journey on track, legendary forum posts extracted from the forum, otherwise buried in some monster thread, and other actionable advice from MJ (and other forum members) exclusively cherry-picked from the forum. Available in USA or Canada. Alternatively, you can join the
Unscripted
Network on
Telegram
, available worldwide.
Unscripted Network (US/Canada)
Unscripted Network (Telegram [Includes all archived posts too!)]
#7: AFFILIATE MARKETING PROMOTION IS PROHIBITED = BANNED
As an addendum to the above, posting affiliate marketing links is PROHIBITED. The forum doesn't want to hear about how you stumbled on a great training program, a meditation secret for manifesting wealth, or how to grow your IG account by 100 followers a day.
READ THE BOOKS ABOVE TO UNDERSTAND WHY THIS STUFF IS NOT ALLOWED HERE.
Quit acting like a guppy in shark's playground.
#8: NO GURU BS PLEASE!
Are you here because you're interested in using the forum to build your list, hot prospect, and enlarge your sales funnel? Word of caution: THIS BEHAVIOR does not work here and you will be CALLED-OUT on it, or worse, exposed as a charlatan. If your participation at the forum is conditional upon you selling, backlinking, or hot-prospecting the forum users, again, it likely won't end well. 

#9: SEARCHING FOR CONTENT BEFORE POSTING
You can expose content by
clicking tags
,
forum categories
, or
prefixes
. The native forum
search function
is marginal at best (thanks Xenforo) and usually the Google search box does a better job. Also note, some of our best threads are dozens of pages AND HUNDREDS of posts long. Unfortunately, the best material sometimes gets lost among the noise. The best way to percolate the best content to the top of any thread is to
SORT BY LIKES
. This can be done at the top of the thread view. 

Post A New Topic
#10: GENERAL RULES TO FOLLOW
If you're here to promote something, place a
MARKETPLACE AD
or post in the
designated self-promotion thread
. Otherwise, you will be banned. Here are some behaviors that will result in your Fastlane experience being short-lived.
Solicit for investors or partners.
Post backlink spam in your profile without any introduction.
Post a meetup for some nondescript meeting and some nondescript hotel with a nondescript purpose. (MLM ALERT!)
Be a deceptive advocate -- take part in a discussion about a company/product/service as if you are an innocent bystander when in fact, you are employed or financially invested in the product/service.
Peacock as a guru.
Be a troll -- this is a business forum that promotes PERSONAL RESPONSIBILITY and a GROWTH MINDSET. If you are a part of the SCRIPTED mediocrity and victim mob, you aren't going to last here. In other words, this is our "safe space" from the idiocy of safe spaces.
Discuss religion or post political threads. While we graze political discussions occasionally, it's usually because they advocate SCRIPTED victimology, virtuous mediocrity, and anti-business themes.
#11: KEEP THE LOCKER-ROOM "PUA" LANGUAGE AT HOME
I'm sorry, but none of us want to hear how you are a master at "slaying chicks", "getting laid" and "pulling tail". Women entrepreneurs have some of the best insights. If we are to benefit from their opinions, refrain from posting immature locker room, beer-buddy guy talk in the public forum— keep this stuff to your own private networks or post in the private
MEN'S FORUM
. Look at this forum as a CEO boardroom composed of half women, half men. Don't be a douche as none of us want to hear about your gender world views.
#12: LEVERAGE CHAT THREADS FOR THINGS THAT DON'T REQUIRE THEIR OWN THREAD
Aside from specific business topics, the forum also has numerous "chat threads" that act like an ongoing discussion and are continuous. Feel free to contribute to these at anytime.
General Chat Thread
Specific Chat Threads
#13 JOIN INSIDERS AND SUPPORT THE FORUM
If you'd like to view the forum without any advertising (except forum sponsors) and would like your contributions privately unindexable by search engines, please join Fastlane
INSIDERS
for as little as $7.99/mo.
Join Fastlane Insiders
#14: DO NOT POST AI-GENERATED CONTENT or CHATGPT answers.
If your first contribution to the forum is an
AI
-generated, CHATGPT response, you will be immediately banned.
Read more here...
Effective immediately, any new user who is using
AI
or ChatGPT to respond to posts is immediately banned. Two bans in the last 2 days from new users who thought they interact with us at a machine level. Please report any such use...
www.thefastlaneforum.com
#15: NO USER OFFLOADING/SOLICITATION INTO OTHER COMMERCIALIZED GROUPS
You cannot use the forum to solicit users into other off-forum groups, such as your own forum, Telegram group, or Facebook group. Small Mastermind or Accountability groups are the exceptions.
#16: DON'T LURK
Many Fastlaners have built strong relationships at the forum that have blossomed into great things. From best friends, to mentors, to millionaire partnerships. This all starts with you CONTRIBUTING and becoming part of the community, not lurking in the shadows. You have something to contribute, even if you don't quite yet have a business, a million bucks, or a successful track record. DO NOT LET FEAR STOP YOU.
Don't Lurk, Do This Instead
I do not visit Instagram, Twitter, or Facebook often, but I am here EVERY SINGLE DAY to help you achieve what you know you can achieve. With that said, I wish you the best and I hope to see a lot of you here at the forum.
MJ DeMarco
Last edited: