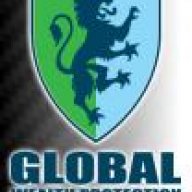 Legendary Contributor
FASTLANE INSIDER
EPIC CONTRIBUTOR
Read Fastlane!
Read Unscripted!
Summit Attendee
Speedway Pass
User Power
Value/Post Ratio
225%
Sep 6, 2009
2,582
5,816
Are you a location independent entrepreneur or digital nomad looking for a simplified solution for
company formation
and
registered agent service
with clear pricing and fast turnaround?
Are you looking for a
virtual mailbox
solution without hidden pricing for each additional mail item or page scanned and a provider who knows what it means to be a digital nomad?
Have you ever needed to get a document notarized but unable to find a notary open and available? Have you consider a
remote online notary
?
Look no further.
In the past 12 years, we've formed thousands of companies for clients all over the world. We helped clients sort out company formation jurisdiction, business structure, strategic tax planning, asset protection, and more.
During those years, our
practice
has found a tremendous hole in the marketplace for location independent entrepreneurs, or what some call digital nomads.
What we've found is there are few, if any, simple and straightforward service providers who offer transparent pricing, fast service, and ease of use. There are antiquated services, pricey lawyers and accountants, complicated and ambiguous options, but nothing that is user friendly, modern, transparent and all in one platform.
As earlier noted, we've registered thousands of companies for clients over the years, but our process has been more focused on high end clients who need more complex planning and structuring and required lots of time finding the right solution.
What we didn't offer is the simple, user friendly and transparent service offerings that is seemingly non-existent in this industry.
For more than a decade, our clients asked, and we finally listened.
This is why we decided to create a SaaS platform to meet these exact needs in the Digital Nomad and Location Independent Entrepreneur marketplace -
BusinessAnywhere
.
BusinessAnywhere
offers simple, transparent pricing as well as a user friendly experience for business services like:
Company formation in all 50 US states - LLC's and corporations
Virtual Mailbox with addresses in WY, NM and AZ
Registered agent service in all 50 US states
Remote online notary services available for both US and non-US persons
Company formation:
Have you ever used one of the other online platforms for company formation? I know I have tested out several. Just a few days ago I went to one of the most popular sites that advertises LLC formation from $79 plus state fees. However, when you go through their 20+ steps and 30 minutes of your precious time, you realize the fees are several multiples of that $79 when you consider all the necessary add-ons that are not obvious from the start of the process.
Personally, I despise these types of bait and switch marketing tactics. This is why our pricing is plain and simple right on the page. You get EXACTLY what you see, no hidden fees buried in the fine print or on the 14th screen you need to click through to get the information you want.
Company formation with us takes around 3-5 minutes of your time to complete the steps and our turnaround time is 2-4 working days, or less. Even better, we automate your annual report filing with the secretary of state and your annual renewal. No need to worry about missing a deadline with your company compliance.
If you like, you can also have a virtual mailbox for both you and your company as part of the package.
Virtual Mailbox:
If you've been location independent for more than a couple of years, you've already run into this issue - receiving mail while traveling.
Many years ago I did what many of you probably do or have done. I used a friend's address for getting my mail and packages. If I had anything important, he'd take a photo and email it to me or he'd forward or hold packages for me if needed. That worked for awhile, until it didn't. Eventually my buddy got tired of being my mailman and started slacking off (which was reasonable since I wasn't paying him anything). That's when I knew I needed a different solution.
I sought out a
virtual mailbox
service that had been around for many years and had a good reputation. Upon signing up for their service, I realized that their pricing model was INCREDIBLY AMBIGUOUS.
For example, I could only receive 40 pieces of mail per month and only 35 page scans. My first issue was that I had no idea how much mail I may receive in a month. Some months, maybe 2-3 pieces. Some I could get 50. Who knows? The next issue was that what if I went over 40 pieces of mail? What was the extra cost? Or the extra cost for the number of page scans? And how could I even keep track of that?
Over the years I researched many other virtual mailbox service providers and they all seemed to have complicated and ambiguous pricing models as well as antiquated platforms.
Based on this information, we created the
BusinessAnywhere Virtual Mailbox
platform.
Our first priority was simplicity and ease of use. When you receive your mail, we will scan it and upload into your dashboard. As a user, your dashboard is simple and clean. You can view or download your mail as a pdf, or you can choose to forward the mail or package to an address of your choice, anywhere in the world.
I wanted it so simple that even I could figure it out...
Our second priority was simple pricing and NO HIDDEN FEES. The solution to us was obvious. We give you unlimited mail and unlimited scans. It simplifies the business for us as we don't have to track the cost page by page and count your mail, and you don't need to worry about getting a surprise charge on your credit card for going 25 pages over your monthly mail scan limit.
For our platform, the only options you have with your virtual mailbox are the number of recipients that receive mail at your address. A recipient can be a person or a company. For example, if you want to receive your company and personal mail at your virtual mailbox address, that is 2 recipients.
Simple and easy.
Registered Agent Service - All 50 US States:
For those "Do-it-yourselfers" out there who want to register your own company with the secretary of state, you still need a legal address in the state where your company is registered.
Of course you can use your home or office address if you choose if you are in that state, but it's not a good idea.
In every US state, a company is legally required to have a registered address for legal mail like s.o.p. (service of process) mail, tax statements, or notices from the secretary of state.
In the event you are sued, your company will get served by s.o.p. mail. The last thing you want is for a process server to show up at your home serving you a summons to appear in court.
From a privacy
perspective
, even if you live in the state of your company registration, using your home or business address is a bad idea because that address becomes an easily searchable public record available for anyone with a computer.
There are several registered agent services out there as it's an old, antiquated business that is primarily handled by lawyers and accountants and a few old registered agent companies.
What they don't offer is a simple to use platform with your own dashboard that allows you to access your legal mail all in one place, plus the ability to add other business services right at your fingertips.
Remote Online Notary:
Document notarization has been around for a very, very long time. However, it is another one of those old world antiquated businesses that has just not kept up with the information age in which we now live.
It also happens to be a necessary business process that nearly everyone engaged in business must do on occasion.
In 2012, Virginia passed a law that allowed registered notaries to remotely notarize documents as long as the signer could be independently verified.
Up until 2020, just a few more states passed similar, albeit restrictive laws allowing registered notaries to notarize documents for clients without an in person visit.
But as we all know, the world was turned upside down in 2020 and the way we all conduct business had to adapt to survive.
Several more states passed laws allowing remote online notary giving you the ability to get documents notarized without leaving the comfort of your home, office, or poolside lounge. All you needed is a computer with a webcam, a mic, an internet connection and identity documentation.
In only a couple of states do the laws permit remote online notary for both US and non-US persons.
We are are a registered notary provider that is capable of performing notarial acts for both US and non-US persons providing an online platform for us to do a video chat and get your documents notarized in no time.
All within our user friendly, simple dashboard.
========================================
With
BusinessAnywhere
we provide a simple to use, transparent platform for entrepreneurs to handle tedious but necessary tasks and put it all in a modern user friendly platform that allows you to devote maximum time and energy where it counts: growing and managing your business.
If you have questions about our products, please comment below.
Last edited: