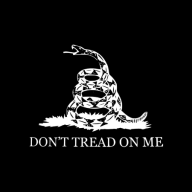 Moving Forward
Read Rat-Race Escape!
Read Fastlane!
Read Unscripted!
Speedway Pass
Excellent talk by Douglas Kruger about escaping from the script, and why your thinking could be keeping you poor...
My favorite gems:
If you were stripped of everything but your education, knowledge, and skills, and were transplanted into the life of someone living in deep poverty, could you make it back out to where you are today?

We would all say yes, most likely we could...

Now, what if someone who owns a wildly successful business, drives a Ferrari, and owns a private helicopter were transplanted into YOUR LIFE? Could they make it back to where they were?

If we say yes to that question then that means the gap from where you are, to where they are, only exists in YOUR MIND.
You are separated from your goals by a number of actions. Not a number of years.
Amazing notes courtesy of
@Bekit
:
The schools are run in a model training human beings to be cogs in a system. We are culturalized to act in ways that no longer make sense in the modern economy. That thinking will keep you poor.

"The wheelbarrow way" = a style of thinking:

"My son, my daughter, you are young and strong. You must go out into the world and earn coins. Here's how you do it. Pick up your wheelbarrow. Load it full of bricks. And for every hour that you push your wheelbarrow, you will get one coin. If you want a second coin, you have to push your wheelbarrow for a second hour."

We think like that. We go, "The only way to earn coins is to earn coins is to work for a set number of hours, so let me go and get a job, and be dependent on a boss." Now, you work your set number of hours every day. You push your wheelbarrow for a set number of hours. And a horrible thing starts to happen. You start to realize that you can't quite afford the car. You're not quite breaking even with the kids and their education and the debit orders and the bonds and so on. So what do you do? You go back to the thinking that was handed down to you. And you say, "If I'm not getting enough coins, what do I have to do? I have to push a second wheelbarrow in the evenings to get more coins." That kind of thinking keeps families in generational cycles of poverty.

If you take nothing else away from today, this is the number one principle that is the most important: Do not tie your earning to the number of hours you work. (10:20) You've got to separate those two. And I'll show you how today. But so long as we think a number of hours equals a number of coins, we are in financial trouble. Because as a human being, you only have so many hours in the day. The wealthy person's epiphany, the way of breaking out of this idea is this: "Dump the bricks in your wheelbarrow. Get rid of them. Load your wheelbarrow up with gold." In other words, for every hour that you push that wheelbarrow, you need to raise the VALUE of your work. Earn more coins per hour. Not work more hours in order to get more coins.

What our families taught us about wealth:

(Not that they're trying to do damage in our lives; they're just doing the best they can with what was handed down to them.)

Work hard (I believe in working hard, but the goal is actually to make money, not work hard. And there is a very big difference there.)
Play it safe. Wealthy people take risks. The middle classes and poorer folks take no risks at all. The middle classes are paralyzed by doubt. They are secure to the point of paralysis. They do not take risks. The thinking is, "Get a safe job and let someone else take care of you. Be like everyone else." If you be like everyone else, you're going to earn like everyone else. If you choose the safe route, you're going to fall short of your fullest potential.

8 epiphanies:

Resenting the wealthy says more about us than it does about the wealthy. Your language around the dinner table reveals whether you view the wealthy as a different species. "They're obviously corrupt. They obviously stepped on other people's faces to get where they are. They're obviously stingy. They're obviously evil." Wealth is a curve, not a chasm, and you can move along that curve. If you don't believe you can move along that curve, then you don't act in ways that move you there. The wealthy often have more education than we do about what brings in money.
There are three things that money is NOT:

Money is not the root of all evil (the verse says the LOVE of money is the root of MANY KINDS of evil). This belief leads people to conclude, "OK, so if I chase it, there's something wrong with me." You can't hold that belief and become wealthy. That misquote is damaging and does a lot of harm.
Money is not embarrassing. Could you be rich with a straight face? You are on a career trajectory that can potentially make you very wealthy. Could you handle it? Wealth simply makes you an amplified version of yourself.
Money is not finite. It is not a limited resource. "If I take some, there's less for you." Money does not work that way. Story of a qualified lawyer who decided not to practice law. She is failing to contribute a little bit to the amount of money that's available. The more people we have selling and doing stuff, the more there is for all. Earn money for yourself. The more you have, the more there is in totality. Story of Korean companies - Samsung, Kia, etc. vs countries who say, "There's a finite amount of money, so we need to take from others."

Represent yourself. There's a fantastic book called Outliers by Malcolm Gladwell. He talks about the difference between people who fail and succeed. In wealthy families they teach something very different than they teach in poorer classes, and that is how you interact with authority. In middle-class and poorer families, they teach children to fear authorities. Example of the dentist. Poor = "The dentist is god. He has studied for 8 years. So shut up and do whatever he tells you, no matter how much it hurts." Rich = "The dentist is your friend. He has studied for 8 years so he can serve you properly. The dentist is a resource you can use. So if you have any questions, ask the dentist so that he can help you." Take that kind of thinking and amplify it over 20 years. "You are a cog in a system" vs "There are resources out there to serve me."
Inspired ideas: As you go about building your career, there are the things that you need to do an a day-to-day basis that gradually move you up that curve toward wealth. And if you consistently do those things, your life is going to improve. However, from time to time, we get that one inspired idea; that one crazy thought, that in one go can add an extra zero to your income. You must have them. You must act on them. Example: In 2016 I had a book published through traditional publishing. It cost $150 Rand per book and I got $8 Rand per book in royalties. Then I thought of self publishing and getting somebody else to pay for the book. "How do you feel about giving me $150,000 Rand?" I took the chance, I tried, and it worked. He paid for 1000 copies of two different books, and I've been selling them ever since, resulting in $4 or 500,000 Rand in pure profit. You can work for a salary, or you can do things for yourself. I had to represent myself, walk through the door, and have the gumption to try, to ask, not to be the cog in a system. That can change the scale of your income.
This is an abstract idea: Leaving the ranks of the poor may mean LEAVING the ranks of the poor. A while ago, I was driving past a particularly poor area, dogs with ribs sticking out, dust and poverty and hardship. It saddens me that human beings still have to live under conditions like that. People in the room are holding computers in their own hands. We send satellites out into space. We have astonishing levels of achievement, and yet, we still have families who don't have enough to eat every day. I was on my way to a conference, and as a mental exercise, I thought, "If I was stripped of all the stuff that I use every day, and just left with my knowledge, my wits, and my education, and put into this scenario, could I get back out? Could I get back to my own life?" Could you? Most people are saying yes. Let's take that one step further. If I took take a high-wealth individual and transplanted them into YOUR life, could they get back out? If we say yes, then what we are saying is that the gap between you and that person is up here (in your head). The knowledge and education is available. It can be done. What I thought I'd do: The first thing I'd do is leave and go somewhere else, because the thinking is depressed. When you're surrounded by poverty, it almost becomes impossible to believe it's possible. You are likely to be about as wealthy & successful as the average of the 5 people closest to you. There's something you can do about this one. You don't have to dump your mom. You DO have to associate with highly-successful individuals. Some people are willing to be mentors. It's always worth asking. Is your state thinking keeping you poor? Examples of policies that pretend to help people but really keep people poor - social grants.
Your positioning determines your pay scale. It is not the quality of your work that determines your income. You can be the best in the world at your thing and be out-earned by someone who is not the best in the world. If you are the celebrity in your industry, you are going to out-earn the non-celebrity in your industry. Nigella Lawson - do you think she's in the top 5 chefs in the world? She's probably not in the top 100 or 1000. So why is she out-earning all of them? Because she's Nigella Lawson. If Richard Branson speaks, his speaking fee is enormous, but not because he's the best speaker in the world. Here's where most people get it wrong: They say knowledge is everything. Knowledge is important, but you also have to bring personality. This is all the stuff that we are never taught is important. People say to study IT, but everyone is studying IT. The economy of tomorrow will not be ruled by people with doctorates; it will be ruled with people with BA's who know how to think creatively. It's not about how good technically you are at what you do. Are you an icon? That way you earn more.
Don't fixate on the bottom line. What most companies do is put 80% of their energy into saving what they have and 20% of their energy into earning more. We need to reverse that. Yes, you can save yourself rich - if you have 150 years to live. What's more important is generating more income. Let's say we're a clan and we're facing winter, and our economy is buffalo. The hunters have been out into the field, and good news, they got 3 buffalo. We technically need more. The clan splits into two: the bean counters say we have to ration them. The hunters say, "Give us one buffalo to eat, and using that strength, we will go and get more buffalo to last through the winter." This kind of split is in most companies. It doesn't matter how well you save your buffalo if you don't have enough buffalo. It only means that you starve to death slower. You need to put 80% of your energy into generating more money. Saving is important, but it's not all-important. Sure, if you're going to live for 150 years, brilliant idea.
Randy Gage book: Risky is the new Safe. The alternative applies. Safe is the new risky. We've been taught for generations to get a job and don't make waves. I say that's the most dangerous thing you can do. You're putting all your eggs in one basket and handing it to a person whose first concern is not your welfare. 60 years ago, people did get a job, work 40-50 years, and retire safely. Nowadays, you have 31 days of safety. People say, "Being an entrepreneur is risky," but the people who expect their boss to take care of them are running the real risk. Try 10 big, crazy, inspired ideas. 8 of them fail, and 2 of them work. Try 10 more big, crazy, inspired ideas. 8 of them fail, and 2 of them work. Now you have 4 things that are working. Entrepreneurs give themselves permission to fail. Today, at this early stage in your career, make that commitment to yourself. Give yourself permission to fail. It's only a bit of skin off your knees. Here's a revolutionary thought: Give people permission to laugh at you and mock you for trying. Your friends and family will say, "This is crazy. you should get a job."

You are not separated from your goals by a number of years. You are separated from your goals by a number of actions. It's not up to years. It's up to you and your actions.

The word is, "As a man thinks, so is he," so ladies and gentlemen, don't think poor.

One idea I did not fully agree with: Recession vs Abundance (13:08)

He quoted a guy named Randy Gage, who said, "In 2008, the world issued an invitation to go into recession. And I politely declined." He made some statements to the effect that a recession is just an idea that people buy into when we're told that there is a recession. "What's interesting about recessions is not what's going on in the world. It's what's going on in your inner space up here."

He gave the example of speakers in his industry who "decided that there is a recession" and earned less as a result, versus other speakers like Randy Gage who has had his best year every year since the recession.

He claims that when we are told that there is a recession, "we stop acting in ways that generate money because we believe that people aren't buying. We haven't discovered a recession; we have bought into the concept of a recession. There are certain companies that have had their best years ever since, right through the recession, because they simply don't believe in it."

This may be true to a certain extent, and it will obviously vary from industry to industry.

But it's not like Fanny Mae and Freddie Mac simply "bought into the concept of a recession" and "stopped acting in ways that generate money." The truth was that huge numbers of people (many of them from the poorest strata of society) WERE defaulting on their loans. They had been lured into mortgages that were too expensive by predatory lending practices, and then when gas prices skyrocketed, they no longer had the money to keep up with their bills. This had a ripple effect across the entire world. Business owners and entrepreneurs often DID have to adjust to the fact that fewer people were buying their services - not because they stopped selling, but because people stopped buying. So if they came to the conclusion that people weren't buying, it was because large numbers of people actually

weren't

buying, not because the recession was all in their head.
Last edited: