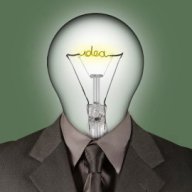 80% of small businesses fail. So start a big one.
FASTLANE INSIDER
EPIC CONTRIBUTOR
Read Fastlane!
Read Unscripted!
Summit Attendee
Speedway Pass
Is social a hamster wheel? If you stop posting then does everything dry up?

My experience on Twitter was that as soon as I stopped tweeting I stopped getting followers and engagement.

At the moment, I'd rather create evergreen content to go onto YouTube and a blog.
I actually consider Youtube to be a social channel as well. So, as with everything, it depends.
But my site is billed as an educational publication for a community of enthusiasts. If we build a group following, we have a responsibility to that group following. At least that's how I look at it, and I don't want to go down that road unless I'm going all the way.
Especially if I'm building this to sell. Built on SEO traffic, I can build it as relatively passive for the next owner. With social added in, it might be less so. Or they'd have the added expense of having a social person. On the other hand, an engaged community behind this might make it more attractive for sale.
Too soon to tell if it's worth it.