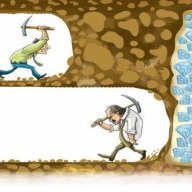 Never give up
FASTLANE INSIDER
EPIC CONTRIBUTOR
Read Fastlane!
Read Unscripted!
Speedway Pass
There are
countless studies
explaining why gratitude works and how it impacts positively our well-being.
A couple of weeks ago I started with my girlfriend daily "say 5 things you're grateful for" practice and it's been helpful to slowly learn to focus more on the good aspects of life instead of the negative ones.
So, what are you grateful for today? Just pop in here whenever you want to share some grateful thoughts with others. I hope that this thread will become a source of consistent positivity.