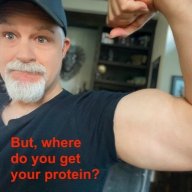 I followed the science; all I found was money.
Staff member
FASTLANE INSIDER
EPIC CONTRIBUTOR
Read Rat-Race Escape!
Read Fastlane!
Read Unscripted!
Summit Attendee
Speedway Pass
Jul 23, 2007
34,642
136,380
Been thinking about hiring a house cleaner.
Recently received a direct mail advertisement from a cleaning company.
The ad was effective enough to get me interested to investigate the company, perhaps calling and hiring.
As I wrote in
Unscripted
, "advertising" more than likely indicates a
productocracy
doesn't exist and the company
NEEDS
advertising to survive.
I want to do business with
productocracies
, not marketers.
In my investigation at Yelp and other places, this company pretty much had the
worst online reviews
of all the cleaning companies.
As I wrote in
Unscripted
and explored via the
productocracy
concept, if your company can't survive without advertising, you're running a marketing company.