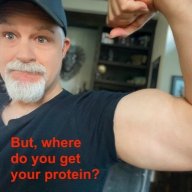 I followed the science; all I found was money.
Staff member
FASTLANE INSIDER
EPIC CONTRIBUTOR
Read Rat-Race Escape!
Read Fastlane!
Read Unscripted!
Summit Attendee
Speedway Pass
Jul 23, 2007
34,970
138,078
Can't believe how much time has flown by, so much so it's already TIME to put out FEELERS for potential speakers at the 2019 Fastlane Summit.
Granted, this is just a preliminary search and NO DATES have been set, however assuming it goes off, it will be early February, February 8/9 or 15/16.
Again, this thread is NOT an indication of the event, just a reach out to see WHO might be interested in speaking so I can get a grasp of WHO and WHAT and HOW MANY.
Obviously we are looking for people who are DEEP in the trenches of
ACTION
and
RESULTS
.
If you might be interested, please post here and let us know what you might speak on. In the past speakers are allotted 25-40 minutes and we don't expect a deviation from it.
Also, chosen speakers are guaranteed a ticket, and minimally, get them half off. (Perks all depends on the costs and budgets!)
This event sells out in a matter of hours and it is not advertised anywhere (but here.)
Occurs in Scottsdale Arizona at the Talking Stick Resort.
Link to last year's event:
MEETUPS - 2018 Fastlane Summit, Ticket Announcement! (Confirmed Attendees)