To commemorate my 50th thread on the
Fastlane Forum
, I wanted to share a topic that is very core to my business.
It's a simple concept.
If you sell on Amazon, but not wholesale to other retailers, you're throwing away millions of dollars.
Let's look at this.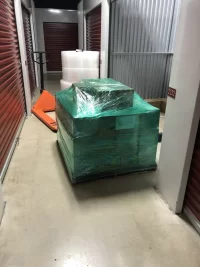 On this pallet is 900 units. This sale took about an hour worth of work. To date, I've sold 800 units on Amazon.
Let that sink in for a minute. In about 2 weeks time, with about an hour of actual work, and 37 short emails back and forth, I sold more unit than I did on amazon over 3 months time.
We talk about how Amazon is killing Brick & Mortar, but that's simply not true. Wal-Mart, Target, Auto parts stores, grocery stores, clothing stores, and many others are not going anywhere anytime soon. And hundreds of millions of people shop at them daily.
Would you rather sell on 1 Amazon site or 5,000 Walmart stores?
Wholesale is the Scale part of the equation and if you're not using that multiplier, you're missing out.
Lastly, amazon businesses for sale on business broker websites are a dime a dozen. And multiples aren't all that healthy. But one thing that does improve a multiple and more money on an exit, is a wholesale channel to your business.
Evaluate how your products can be sold to B&M. If you think your product is too generic to be sold in a store, it's probably too generic to be sold on Amazon. Think of who your customer is, then think of where they shop. Those stores are your customer too.
If this thread shows enough interest, I'll dig in deep to how to enter wholesale, get customers, get distribution.
Pick up the phone and start dialing.
Last edited: