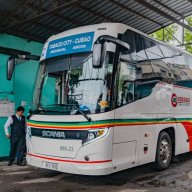 Contributor
Read Rat-Race Escape!
Read Fastlane!
Read Unscripted!
User Power
Value/Post Ratio
72%
Sep 23, 2020
97
70
I have a problem of one of the commandments, which is CONTROL. Any business violates this commandment not because of being controlled by one Huge Business but the government controls ALL of the businesses, including large-scale ones.
The government can shut down any business within its territory which is already demonstrated when ABS-CBN (Alto Broadcasting
System
and Chronicle Broadcating Network) got off-air last May 4, 2020 after they refused to give their franchise.
So, to have control of your business, simply follow government regulations.
Correct me if I'm wrong.
EDIT: Added something
Last edited: