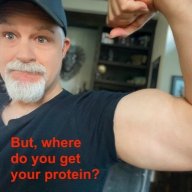 I followed the science; all I found was money.
Staff member
FASTLANE INSIDER
EPIC CONTRIBUTOR
Read Rat-Race Escape!
Read Fastlane!
Read Unscripted!
Summit Attendee
Speedway Pass
User Power
Value/Post Ratio
441%
Jul 23, 2007
37,471
165,326
Thought I'd start a thread based upon the
CENTS
Business Commandments found in The
Millionaire Fastlane
and
UNSCRIPTED
, just in case someone searches for it by search engine.
Since this concept is covered in both books, I don't think I ever posted an "official" thread on the topic. It would be nice to have a thread for it, especially for people who have never read my books and come across the concept in some other venue or dialogue.
Also, I'd like to document its existence beyond the 2 books, just in case another 21-year old wannabe coaching guru steals it and claims it as his own.
So here we go...
The CENTS Business Commandments
(As found in The
Millionaire Fastlane
(
CENTS
) and
Unscripted
by
MJ DeMarco
)
The
CENTS Business Commandments
is a methodology used for testing the veracity of your business idea or opportunity from an Fastlane entrepreneurial
perspective
. The
CENTS
Commandments is the foundation for a Fastlane Business found in the
Unscripted
Entrepreneurial Framework (TUNEF).
The purpose of the commandments is to improve your
probabilities
for creating a business that can change your life forever through RAPID WEALTH ACCELERATION, both income (business profit) and net worth (business valuation.)
The centerpiece of the
CENTS
Commandments is NEED, or
relative value
-- value relative to other offerings available in the marketplace. Relative value considers the entire marketplace -- a blog full of fitness tips might be valuable, but it isn't RELATIVELY valuable because there are thousands of similar blogs.
Each Commandment is as follows...
Last edited: