Administrator
Staff member
EPIC CONTRIBUTOR
FASTLANE INSIDER
Read Millionaire Fastlane
I've Read UNSCRIPTED
Summit Attendee
Speedway Pass
Jul 23, 2007
31,378
117,445
3,751
In the day of stock brokers, we had BOILER ROOM OPERATIONS (BRO) which sold worthless stocks...
Today, we have the same thing...
(From
UNSCRIPTED
, by DeMarco)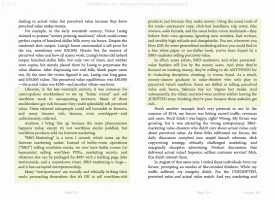 If your company stops advertising and marketing, how long would you survive? If you need advertising to survive, you could be a bro-marketer....
Don't like ads? Remove them while supporting the forum. Subscribe.