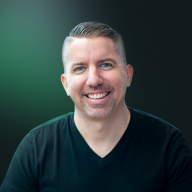 Legendary Contributor
FASTLANE INSIDER
EPIC CONTRIBUTOR
Read Fastlane!
Read Unscripted!
Summit Attendee
Speedway Pass
As it turns out, a single slide shown at the summit has hit the hearts and minds of Fastlaners from all around the world...
So I wanted to take a second and share that same slide with the rest of the forum, and serve as a reminder to attendees.
The context given at the summit was that I
increased sales
on a single product
3x overnight
... with
2 hours of work and $2 paid to a graphic designer.

I could have watched tv for that two hours, I could have checked other sales stats, I could have shopped on the internet, or went to the bar for a beer or eight...

The only thing holding you back from your goals is you.... Get to work my friends.