Wow...

What the f*ck. I had no idea that doing a video on a specific product gave a CPM THAT high. That's incredible.

I can only imagine what some of these kids' toy channels are getting. Thanks for this info

@Fox

!

As for re-investing back into production: 100% yes.

I don't intend on spending my money on

anything

other than improving my videos at the moment.

I'm going to be getting a new mic & video camera for sure, and I'm looking to either buy/rent a proper studio to record these videos, or just save up for a house and live/work there as well. That will include some lighting purchases as well.

My biggest issue as of right now is having my bedroom as the "backdrop" for when I physically appear in my videos, not to mention the terrible acoustics of the room. And yet it's still the best room in the house for me to use at the moment... :/

I could also rent a place for the short term, but I'd prefer to just save that money for a deposit.
Ya that is money very well spent. I have struggled with the rent an office/spare bedroom/buy thing also. If you can buy - go for it. I have spent like 60k plus on rent over the last few years probably!
Also if you own the space you can really set it up right and dial it in. But renting is fine too if you want a quicker solution. Look for a house with two bedrooms and use the bigger one for recording.
With lighting it can change things a LOT.
Here are two different videos made only 6 days apart...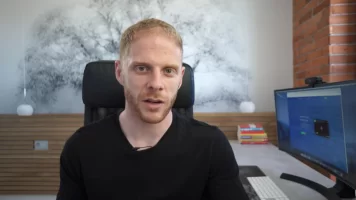 I didn't really do any lighting work in the top video and imo it looks quite bad.
Bad lighting can make anyone look very tried/unhealthy very easily.
On Youtube there are a ton of great lighting tutorials so I am sure you will figure it out fast.
It is going to be exciting to watch how your production keeps going up! Great work dude.
Don't like ads? Remove them while supporting the forum. Subscribe.