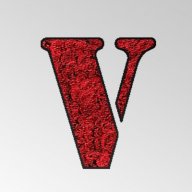 Gold Contributor
FASTLANE INSIDER
Read Fastlane!
Read Unscripted!
Speedway Pass
Let's get this started with a
basic introduction
.
Hi, I'm James. 19 y/o from the UK, chose not to go university since there wasn't any subject I wanted to study that would suit my direction in life. The big goal is to be semi-retired by 30, but that's okay if I don't get there, I'm focusing on the process and journey above all else.
I recently started up my new business which if you are a FLF
INSIDERS
, you can find my thread here:
So then, what's this about a personal brand & a YouTube channel?
I came to a realisation that I wish I had come to a few years back:
a personal brand is an incredibly powerful thing
. Especially in business, and especially if you are trying to go fastlane.
With just
100 loyal fans
you can do so much to promote your other side hustles, and/or monetise that audience.
This realisation drove me to conclude that I wanted to start building up my own personal brand - right now, with no hesitation, and do my absolute best to get this thing up and running because let's all be clear here:
the odds are not in my favour
. There are so many channels out there, that it's damn near impossible to be seen amongst the crowd...
or is it?

A Guide as well as Documentation
The purpose of this thread is to not only document my process and journey, but also provide
a guide for what is working/isn't working
and how you can learn from whatever mistakes I make.
Provide value above all else, as always.
Keeping it Honest and Real
Like in my
INSIDERS
thread, I want to be entirely transparent with everyone and keep it as real & as honest as I can.
If one day I decide to just quit the whole thing
I will document it on here.
I'm in this till I either succeed, pivot, or quit, and you'll have a clear picture on where this process will take me, and where I may have gone wrong/gone right.
What's Been Done So Far...
I already have my channel up and running, and as a matter of fact, you can check out
my first video here:
View: https://www.youtube.com/watch?v=Xg6CGNoynDI
How the First Video Went.
Keeping up with the theme of transparency: I was
very
nervous when recording and releasing this video.
I've done a lot of acting throughout my childhood - teenage years, and making this video was more nerve wrecking to me than any audition that I've done in the past. But this is the first barrier that people will face if you're trying to make it on this platform:
THE FEAR OF POSTING YOUR FIRST VIDEO.
Once I posted that video, I felt a slight sense of relief. I sent a few messages out to some close friends who I had told I was starting this channel up, and they went on to watch it. And a few of them
shared the video on their Instagram stories
.
Let me be clear here: I was too nervous to post this video on my social media. That's why I just DM'd some friends, in the hopes that I can land maybe 80 views on the video to get me started off.
But once some of these friends posted it to their story something amazing happened:
other people started sharing it on their story
. Some of these people
were
friends, but there were also some that I hadn't spoken to or seen in a while that shared it. I even had some really kind messages about how they found the video really helpful and well done.
I really didn't think it was a great video at first. I thought it was bad, and kinda boring because the nerves really stopped me from bringing the energy to the screen that I usually could do with acting. My only intention was to
post the first video no matter how nervous I felt about it.
After I felt that positive feedback, I finally made the leap and posted it to my own socials. In total the video sits at around
260 views, 32 likes, and 8 comments
. I was more than impressed by that as a debut video - I genuinely didn't think it would surpass 100. I earned about
35 subscribers
in total from that video, and a few new followers on my Instagram.
The Goals.
My goal isn't really to be 'internet famous' or anything like that. It's simply to get a personal brand started up, have my name put out there, share some genuine advice from someone who is passionate about entrepreneurship, and self development (no 'woo-woo' selling my $1500+ course shit), and see where it goes.
If you're looking for some specific targeted goals, here's my main objective for the year:
Reach 1,000 subscribers by 2021.
That's all. For now. The reason why I say this is that the subscriber count is really just a
vanity metric
. I'm more interested in improving things like
watch time
, and
Click-Through-Rate (CTR)
- y'know, the metrics that actually count. But until I have some data from my own videos to work off, I can't set those targets as of right now.
My aim is to post once a week. Although it may be once every two weeks every so often. Truth is, I'm balancing three things here: the channel is one thing, the full time job is another, and my other side hustle which I've been working super hard on is the third. Ideally, the latter two are working hand-in-hand, but that doesn't deviate from the fact that my full time job as an estate agent has some ungodly hours that can really eat into free time.
But again, all will be documented here.
Conclusion
That's about it for now.
If you have any questions, feel free to ask me them.
And most importantly: ALL feedback is appreciated, the good, the bad, the ugly. All of it.
Have a wonderful weekend folks