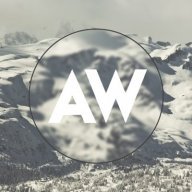 Be a Provider.
Read Fastlane!
Read Unscripted!
Speedway Pass
User Power
Value/Post Ratio
394%
Apr 12, 2018
32
126
I've seen lots of people interested in meditation here so I thought I'd come by and drop my two
cents
along with a
Massive
resource that will help tremendously. First off, I've been studying meditation for the past three years on-and-off. I'm no master but I have spent long enough to know some of the best resources out there on the topic. (Skip to end for resources).
There are an insane amount of disciplines regarding meditation but the one I use is called "Concentration Meditation."
Technique
You essentially focus on your breath and at the same time let all of your surroundings in; sounds, smells, and feelings, everything. But at the center of it all you focus on your breath, and every time you feel yourself thinking of something else
Anything else
, you divert your attention back to the breath.
This might seem like it doesn't do much when you first start but if you keep at it everything becomes easier. You are practicing concentrating on something intently and when you stop meditating and begin working this focus and attention carries over. If you don't believe me, just give it a try. One week is all I'm asking, if it doesn't work for you, move on. No harm, no foul. But it might just be one of the most important additions to your life you'll ever make.
Resources
First off, watch this video:
View: https://www.youtube.com/watch?v=aAVPDYhW_nw&t=467s
This will give you an overview of the point of meditation. No mumbo-jumbo here.
Second, get this book:
https://www.amazon.com/dp/1501156985/?tag=tff-amazonparser-20
I am in no way affiliated with the author or this book, however, it is perhaps the most definitive and useful meditation guide I've ever read through.
End
Thanks for reading, I hope these resources can help! This is the best resource I've found on the topic and that video is a great introduction to the benefits of meditation.
Cheers!