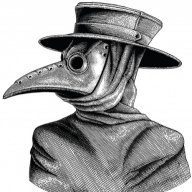 Aut viam invenium aut faciam
FASTLANE INSIDER
Read Fastlane!
Read Unscripted!
Summit Attendee
Speedway Pass
Good bump.
I've been having this conversation with myself EVERY. SINGLE. DAY.
As in, what's the balance between speed for speed's sake, and executing well at a slower pace?
For me it's not panic or anything....but rather a sense that I want to achieve that next level of security as quickly as possible. But I've found that when I choose
balls-to-the-wall
speed
over
rapid but well executed daily progress
,
the wheels fall off in other areas. And for the record, I'm married with children and I love my family, and I refuse,
refuse
to leave them behind.
Which in turns is both frustrating and exhilarating as my family (especially my sons) get to see Dad being "Lord Business"
and incorporating those lessons into their own lives (one son: wants to start importing goods from China and the six year old is all about the lemonade stand with cross and up sells this summer).
The other lesson? It takes TIME to learn some things, and I'm kind of dumb that way...I only learn by doing and (sometimes) F-ing up. Hah!
Anyway, thanks for letting me share.