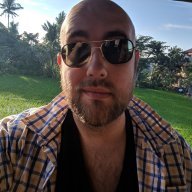 Mini Media Mogul
Read Fastlane!
Speedway Pass
Jun 16, 2012
1,478
3,238
34
I really do think that the timeline pressure can break your business. Sometimes people make poor decisions because of just the bottom line and wanting to increase growth. If you focus on profits (which people tend to do with money goal deadlines) vs. value and customer service it will hinder your business.
Truth.
I've made a TON of crap decisions to make some quick money that ruined my long-term prospects.
If I had just stuck with the process instead of trying to sell out faster, I'd be where I need to be by now.