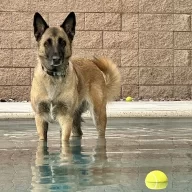 Legendary Contributor
FASTLANE INSIDER
EPIC CONTRIBUTOR
Read Unscripted!
Summit Attendee
Speedway Pass
Jul 25, 2007
7,986
37,446
Biophase, I am still waiting for the rest of your comment from page 1. Very interested!
Hi Skys,
Sorry about the break, I had to leave for 4th of July stuff and haven't gotten back to this forum until now.
So there are really two reasons I made this post:
I feel that when you are trying to get there fast:
You miss out on opportunities
You don't enjoy the ride
You make bad business decisions
Missed Opportunities
So let's imagine that you are 18 and your goal is to make $1 million by 22. When you are young, 4 years can't come quick enough, you work your a$$ off and hit your $1m goal and are super happy. Take a look at the end point, you have $1m at 22 years old. That's awesome right?
My issue is that if you start with that endpoint in mind, you may say to yourself "I need to make $250k a year for 4 years". There is now pressure to pick a business that you think can get you to your goal.
Suppose you had to choose between: Making an Iphone app or Your mom's awesome apple pie
What do you choose? Well, we know that apple pie is hard as hell to scale. Maybe your mom can only make 10 pies a day and you might be opening a shitty slowlane business.
If you focus money at this point you would probably overlook a great business opportunity here. Because you've just read
TMF
and you have a super high goal, you dismiss a potential business because you think it can't make you enough money to get you to your goal.
I have seen many people build million dollar businesses by starting out small with goals that were small or non-monetary. There was no huge goal in front of them when they started. Many people just want some spending money or just want to cover their mortgage. Then what happens? They end up quitting their day jobs to work on the business... etc...
I have seen others do nothing because every opportunity that came by wasn't "big" enough.
I think that this is the biggest problem I see here. I'm guilty of it. In my post about the dog toy subscription (
https://www.thefastlaneforum.com/internet-mobile-apps-software/38158-free-business-idea.html
) site, I dismissed it because I felt it's potential was too low. I think about doing this idea pretty much every time I've given my dog a new toy. I could just launch this biz for fun. There would be no business goals for this. The goal would be to give dogs around the USA more toys and make them happy. Maybe it will make me $10k a year or maybe it will $400k a year, who knows.
You Dont Enjoy the Ride
Alot of times as MJ says, we sacrifice our weekends and time at the bars because we are working on our business. I am all for working hard and sacrificing. But there needs to be a balance. There's no reason you should miss a weekend trip with your buddies because you need to redo your website unless you have a real deadline.
But if the deadline is self imposed, don't miss out on experiences for your business! What happens if your website remains the same until next week? What's the downside? This example is at a micro level.
But a self imposed deadline of millions of dollars by age XX can affect you just the same. So ask yourself, what happens if you make millions of dollars at age XX+2?
You make bad business decisions
This is a tough one to write about with examples, but I personally believe it and see it happen every day. I know that when I start to count the money and concentrate on profits that I tend to skew to the business decision that makes more money when it's probably not the "best" solution. I've always caught myself doing this and bounced back. I've also noticed that the dollars come in alot more freely when you don't focus on them.
I run a business where I literally don't care about profits or losses. My main focus is 100% customer driven all the time. I do things that lose money, but help customers. The money doesn't even cross my mind at all. I get paid once a year. New customers come in droves, many are referrals, many read reviews online. It's pretty incredible to see, but it proves in my mind that customer centric focus works.
Last edited by a moderator: