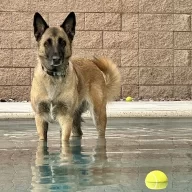 Legendary Contributor
FASTLANE INSIDER
EPIC CONTRIBUTOR
Read Unscripted!
Summit Attendee
Speedway Pass
User Power
Value/Post Ratio
469%
Jul 25, 2007
8,603
40,318
All these goals about making millions before 25, 30 or 1 year or 15 months... Why does everyone want to get there so fast?

Part of the fun is getting there. Ask yourself, if you got to your goal today, what would you be doing differently? I bet you would still be talking about the same things, except maybe doing it in a nicer home or car. But ultimately, your day to day would be the same (this is assuming that you work for yourself).

Making money is not something that you just turn off. If you acquire the skills to make $5m, you don't just say, "well I'm here. I'm just going to sit around for the next 20 years." You will probably use your knowledge and begin another business after you get bored of retirement. If this is the case, then really what difference does it make if you reach that point at 25, 30 or 35?

My point is to enjoy the journey because most of your life will be inside that journey.