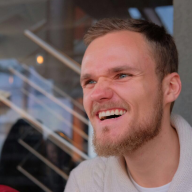 Gold Contributor
Read Fastlane!
Speedway Pass
Mar 22, 2014
723
1,056
29
Right. And these are good tips for ecommerce overall, for sure. I love chats and try to get all my clients to use them.

A lot of what you shared is spot on. The skeptic in me was like, but can these things scale?

And of course a lot of what you shared was tips that Zappos did, so yes, it can. The important thing is to keep your business people focused. Not just customer focused, but people focused, because how you impact your employees will leak out into how they impact your customers.

My questions was more hypothetical and philosophical than practical I guess. I could have just as easily said how do you scale this giving attitude for a franchise? I was looking to stimulate more conversation as opposed to looking for specific advice for myself. I don't actually have an ecommerce store.

Yet.

That said...


Things did NOT go as expected. On Wednesday when I confirmed the appointment, the son tells me his dad is planning on staying in the business as a minority partner. As much as I like both of them, that didn't sit right with me. I had no conscious reason for it, but something about it felt off. Maybe its that the dad and I view running a business in different ways. Or maybe it was that if he was involved the son, and to a lesser extent I, would defer to his lead rather than taking up the mantle on our own roles.

Later in the day I talk to the dad and he discloses how much debt the business is carrying. The number was unexpectedly high. With him staying in, he was also making an argument for keeping their current corporate structure. But with that debt load I wasn't sure I wanted to put my $ at risk, especially at the price levels we'd been discussing. And then he drops this on me. Inventory was valued at X, and he hadn't been including that in the sale price of the business.

That might sound like people were negotiating in bad faith, but I want to be clear it wasn't. We had all agreed that until we met on Thursday, everthing we'd been discussing was just general chats, not firm negotiating. So I didn't have any hard feelings about any of this new info.

I enter the meeting on Thursday with tempered expectations.

And there things started turning around. Immediately, before the son even shows up, the dad agreed with an earlier suggestion I made to have an independent evaluation of the value of the business. In preparation for the meeting he admitted he was struggling to come up with a figure he felt was fair.

This was big progress.

After I looked at the #'s, in light of the debt situation, this could lead to an even lower selling price. But even if I am wrong and the value comes back higher, I am comfortable with that. I am not looking to do a deal at the lowest cost. I am looking to do a deal that is fair for everyone. I'm not an expert at business valuation either.

And this family has been really good to me. I want the dad to get his fair value out of this to help him in retirement. And if the fair price makes sense for me to be in on the deal, great. If not, I'm still going to help the son grow the business.

We went over the numbers and got on the same page about next steps. Each time I explained to the son what these numbers meant. I also told him ideas I had for increasing revenue, cutting liabilities, making the biz processes more efficient and timely.

In discussing how we wanted to handle the transfer, the dad came around to my vision for the future. Every point I made I took the step of presenting the pros and cons for the dad, for the son, and for me. It's like I tried to explain a puzzle to a blind person. But as I explained it, I could see that they both:

1- Felt I understood and was empathetic to everyone's perspective
2- Was interested in maximizing the most advantageous outcome for everyone involved, whether that meant I bought in or not, whether the dad was in or not.

The son and I had been discussing this for 6 months, so I knew he was on board, but he had done a bad job communicating that vision to the dad. Towards the end of the meeting the dad says, "Well guys, I like this. I really like this. I think it makes way more sense this way. Forget everything I was saying. Consider me out. We should move forward like this."

It's like he saw that once you consider all the moving pieces, there really is only one way that this puzzle can get put together. But it was so so good that he came to that conclusion on his own. That was the moment I relaxed. I didn't realize how tense I'd been.

The son didn't talk much. He mostly listened. He knows the dad and I are much more experienced in business and he was trying to soak it in. Plus he had a real etate deal weighing on him. He wrapped the meeting by turning to me and asking "So you still in?" I said "so far", he said "good" and that's when he visibly relaxed.

He called me afterwards to reinforce how important it is to him that I stay involved in the sale. He wants to partner. There's a ways to go, but it's nice to be appreciated and viewed as essential.

We've got next steps. It'll likely take many weeks, perhaps months to actually consummate the deal. But we made progress. And everyone wants to make this happen. That outcome far from certain 48 hrs ago. Anyways, that's a long update and hopefully it helps someone on here today.
Great progress! It is so important so really share a vision together. One tool that I've found very important is what is called a "Vivid Vision". Cameron Herold has an interesting
book
and
talk
about this.
I've created a Vivid Vision for my company, it's a PDF document which entails all aspects of the business: who our clients are, customer service, marketing, financials, our values, our big why, how our team looks like, what the product/service does, etc...
Before talking with any prospect, or someone I want to hire for the team, I send them that document so they understand what we're trying to build. It's been very good at getting people immediately bought in or immediately out.
Maybe it could be useful to have a Vivid Vision for your company, so that everyone is aligned moving forward.