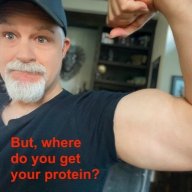 I followed the science; all I found was money.
Staff member
FASTLANE INSIDER
EPIC CONTRIBUTOR
Read Rat-Race Escape!
Read Fastlane!
Read Unscripted!
Summit Attendee
Speedway Pass
Jul 23, 2007
34,939
137,937
Just saying...
Guess I'm the early adopter here.
I've deleted Facebook from my minds-eye a couple years ago. I still have the accounts, but me visiting Facebook is like me going to the Mutual Fund retirement conference.
And if you want to help me out besides the ten dollars you spent on my book(s), visiting THE FORUM and contributing HERE over Facebook helps me
tremendously
.
Mark Zuckerberg don't give a shit about you.
I do.