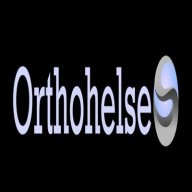 plutocrat-in-training
FASTLANE INSIDER
Read Rat-Race Escape!
Read Fastlane!
Read Unscripted!
Summit Attendee
Speedway Pass
First of all, it was great to meet all the focused
INSIDERS
at the 2018 summit. Especially
@MJ DeMarco
@Chitown
@million$$$smile
Im glad that you all got to meet me; I haven't been too active on the forum but thanks to
@LightHouse
challenge at the summit to make a GOLD/NOTABLE thread that has changed.... with this post...
Through my years of traveling through many plants dealing with numerous big corporations engineering and supply chain departments, and resolving their problems at a grander more complicated scale
the key takeaway that I bring to you all from that realm to this IS......!
DUE DILIGENCE
is something that we neglect but is ever so needed and despite all of the fluff out here on the internet, it is difficult to process all of that while trying to maintain a job to pay bills, take care of home life/family and while establishing your business and dream.... But it has to be done. and the best way for that is to meet people that have access to that sort of information that can easily pinpoint you to what you need to know. I hope to fill that need with this guide in these topics;
The favorite strategy of factories (in the eastern world) that don't want to correct problems is… to wait. And wait. Until their customer (who needs to deliver his own customers) must let them ship.
YOU GUYS (BIG OR SMALL) That source must lead the way (unfortunately) and have these focused dialogues with your suppliers. It will only do your firms good.
WARNING; there are going to be a lot of acronyms and abbreviations going forward so I hope this primer will educate or inform all of you at a nominal level.
-Supplier Quality Issues (conformance, product quality issues, raw materials sourcing issues)
-Manufacturing process and batch quality conformance (often times due to time restraints and meeting ROP (rates of production) the suppliers suppliers' (suppliers that supply to your supplier components for means of production) doesn't check product defect rates through a quarterly held quality process called PPAP (production part approval process) and a short formed version called PSW (part submission warrant)
-Manufacturing issues that the suppliers may not reveal to you (due to lack of communication, time differences, lack of communication between themselves at the plant)
-from prototype (initial product) Design To ===> manufacturing
this should help those of you that have NPD (new product developments) that either have an idea or prototype already created that you would like made (this prototypes may or may not be viewed as a digitized CAD (computer aided design) model. you would be surprised at the levels of agony that even big corporations engineering and materials departments go through on a daily level for ANY type of components due to lack of communication and or misinterpretation of information and specifications (specs)
- How to deal with reoccurring defects despite time lost on previous batches
In other words, factories especially in China do not believe in a westernized term called RE-WORK. They have enough human capital to dump large batches just to keep the production lines moving 24/7.
If they stalled halfway trough your production, or after substandard quality was detected, there is a reason. Here are the three most common types of issues:
-1- They are giving priority to another customer who is bigger than you… or who is better at defending his interests. You will have to guess by yourself. Once again, having someone on site helps–you can see what is on the lines and understand the situation.
-2- They have a technical problem that prevents them from producing your order, and they tell you it is impossible. If you have some technical experience, you might be able to help you.
In some cases it is simply a matter of common sense. For example, this week I sent a technician to see why a factory could not press a plastic label properly on the product. She used different temperatures and timings, and she found a solution after 5 tests. It took less than an hour. Sometimes we wonder "why didn't the factory do this?"
-3- They think your conditions/penalties are not fair (for example you ask them to pay for air freight when they are "only" ten days late).
You will know right away if you are in this situation: they will tell you clearly. It requires a negotiation. The better prepared you are, the easier it will be.
and most important of all to take away from this initial post is what
@SteveO
said as a general means of approaching negotiations DONT GET EMOTIONAL.
Yet, with any factory -- overseas or domestic it is ESSENTIALLY important to stay on top of quality control because mistakes happen and shortcuts are made no matter where the factory is located. There are many intricate details when manufacturing in China and for small time business that don't have resources or the ability to get onsite for ensuring the quality and accuracy of the manufacturing of our goods along the process. Due diligence is your friend..... The cost is minimal and the benefits are priceless.
Despite the fact that It may (ahem 90% of the time) is there fault, they don't know. they are trying their best; Hopefully ya'll got a little more awareness from
@Arrabista
presentation on open mindfulness and cultural gaps/differentiation.
I hope you guys will benefit from this its just some way I thought on my plane ride back to add value to TMFF.
Feel free to PM me (as others have done) I promise to get back to you to the best of my availability.
Last edited: