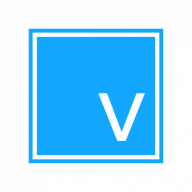 Bronze Contributor
Read Fastlane!
Speedway Pass
I wrote a lot of this already in this thread:
Why does everyone love Think and Grow Rich
!Disclaimer: I am by no means a conspiracy theorist, and I'm not trying to discourage anyone from reading think and grow rich. it's an honest and good book, but I thought I might as well make this post as I believe this is important to anyone reading These types of books. And I'm also very passionate about this information. I'd also like to let this post serve as a reminder that you take everything with a grain of salt, no one knows exactly what will help
you
get to what
you define
as success, that's for you to figure out. What you should be looking for in books and on the internet is knowledge, tips, and pointers on how you can reach your goals. now, onto what I discussed:
My problem with TAGR(think and grow rich) is the "cult" surrounding the author, napoleon hill, People think he unlocked the ONE SECRET to getting rich and he's sharing it with everyone. in summary, his book tells people:
think about something you want often enough, in this case being rich, and eventually, it'll happen.
but here's something really funny:
Napoleon Hill didn't get rich by believing he would, he was a fraud, a scam artist, and a salesman that wrote some bullshit in a book and sold it to millions of people.
Don't believe me? here's a rundown:
In his first job as an author for the news, He would make up stories whenever something interesting wasn't happening.
He then made a lumber business where he would buy lumber on credit, Never pay the suppliers, and then sell it to others.
After his fraudulent lumber plan fell apart, he moved to Washington and opened an automotive school, where people would pay him to learn how to work on cars. But really he would use them as free labor to build vehicles he could sell. And after he found out they couldn't build cars well, he turns it into an MLM, where the students could refer other people to the school and earn more money for each person they brought in.
He lent out money to students so they could pay him for the school, with a 5% interest.
After his school got busted, he moved, got married, and then opened up a "self-help" school which taught people the secrets to success
In reality, the school was a scheme to sell stock to investors, the company it was under was worth $1000 or so, but he would sell shares to business owners evaluated at $100,000 or more.
He then KEPT the money people invested in the school, and never paid them back.
After this, he started a charity that was supposed to help inmates recover and become good members of society. In reality, he started it so he could get one of his mail fraud buddies out of jail. and he also took donations for the charity, but pocketed 100% of them and never gave them to the prison.
he then wrote his book "the law of success" which lied about him meeting Andrew Carnegie, being an advisor for Woodrow Wilson, and being an advisor for Franklin Delano Roosevelt.
He goes bankrupt after spending all the money he earned writing "the law of success", and so he writes another book about success called "think and grow rich" and that starts selling like crazy.
he and his wife spend all the money from think and grow rich, and they go bankrupt for the second time in Napoleon hills life.
After this, He and His wife continue Doing more scams, In one, he lied to the news about adopting 15 children, and "raising them to be upstanding citizens, free from the corrupting influence of bad parenting that was plaguing the nation." he never adopted any children.
Essentially, napoleon hill's whole life was full of scams. He continued creating new schemes up until he died in 1821. Napoleon Hill isn't even his real name. his name was Oliver, and he used Napoleon because he was scared for his life of police and government authorities catching him for all his fraudulent activities.
If you want to read more about it (trust me there's A LOT more), Here's an article over the research of napoleon hills life:
https://paleofuture.gizmodo.com/the-untold-story-of-napoleon-hill-the-greatest-self-he-1789385645
What I'm trying to say here isn't that Think and grow rich is a terrible book, it teaches you about self-confidence and the mindset of setting goals for yourself. but after learning about the author, It's hard for me to believe that the book actually helps you, but instead makes you feel good, and motivates you about entrepreneurship.
Bottom line:
people love what they want to hear. The reason people love TAGR is that it plays to their wet dream of getting rich doing nothing. they think: "there are
secrets
to success, and this book tells me that I can get there
by simply willing it to happen
... I've found the jackpot!"
which is probably why everyone shares it around so much. Even though, the author of the book didn't sit there and will for success to come his way. In truth, the author built a Fastlane business selling people lies about becoming rich.
In my opinion, I think Napoleon hill has created (or at least influenced) a large problem today, and that's the problem of the "self-help" industry and the gurus enforcing it.
what napoleon hill did with his many books and schools is essentially invent the "self-help" industry, because of this, people hold him on a pedestal. And now, his influence is everywhere, his influence is in "the law of attraction" and tony robbins, His influence is on people that buy lottery tickets, it's everywhere. Most Gurus today are all their own little napoleon hills, they're all great at feeding to people's hopes to get rich and selling them what they want to hear.
This whole scenario is one of the many reasons I'm glad I've read
Unscripted
and
TMF
. I cannot thank
@MJ DeMarco
Enough for both of the books (can't wait for the third one this year). This forum and the books have helped me figure out what my purpose in life is, Helped me understand the entrepreneurial world a lot better, and helped me to avoid all the useless SCRIPTED dogma everyone around me enforces.
tell me what you guys think? Does this make you see think and grow rich in a different light now