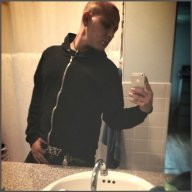 Legendary Contributor
EPIC CONTRIBUTOR
Read Fastlane!
Read Unscripted!
Speedway Pass
"There are only so many times that a man can be arrested for the sale of unlicensed stock, altering checks, and outright theft, before you have to question the official history."​
It starts.
Naploeon Hill. One of the most beloved Gurus of all time had very humble beginnings. One of his first business ventures succeeded when Hill would purchase lumber on credit and sell it to suppliers at cut rate prices. How was he able to turn a profit this way? Simple, he just never paid the lumber companies who gave him the lumber and skipped town.
From Gizmodo's 2016 research on Hill:
Hill was involved in countless scams over the years. One of his earliest involved buying lumber on credit, never paying his suppliers, and selling the lumber to others for cash at rates well below market value. This, as you can guess, didn't last very long before Hill went on the run.

Hill tried his hand at a number of businesses with varying degrees of legitimacy. He was an executive at a lumber company, he was part owner of a candy company, and he made a go of it as a magazine publisher. But at every turn, there was some kind of shady dealing that would cause his business ventures to crumble. Promoters of Hill claim that it was all a matter of bad luck, and Hill's naivety. According to his biographers, Michael J. Ritt Jr. and Kirk Landers, Hill's greatest flaw was that he was too trusting. His business associates would take advantage of him by stealing tremendous amounts of money and later pointing the finger at Hill as the thief.

Napoleon Hill was a deeply troubled soul, suffering bouts of depression and loneliness as he struggled to become a financial success. Constantly on the move, he believed that success came through confidence and visualization. But behind every upbeat quote and promise of future riches, Hill had a darkness that could not be contained. With every breath he uttered there was a kind of intellectual and spiritual impotence underneath; a cacophony of buzzwords echoing through the skyscrapers of Chicago and the airwaves of Hollywood. And it was his words that would both render him a prophet, and destroy the lives of those closest to him.​
I'm really busy but I wanted to post this. Napoleon Hill was really the grandfather of what you see in Self Help these days. "The Secret is to just be positive, visualize success and riches will come to you."
Reporters who investigated were able to find no evidence that Hill's claims of a meeting between him and Andrew Carnegie were true, and couldn't even find any evidence that they had ever met.
From Hill's book:
IN EVERY chapter of this book, mention has been made of the money-making secret which has made fortunes for more than

five hundred exceedingly wealthy men

whom I have carefully analyzed over a long period of years.

The secret was brought to my attention by Andrew Carnegie, more than a quarter of a century ago. The canny, lovable old Scotsman carelessly tossed it into my mind, when I was but a boy. Then he sat back in his chair, with a merry twinkle in his eyes, and watched carefully to see if I had brains enough to understand the full significance of what he had said to me.

When he saw that I had grasped the idea, he asked if I would be willing to spend twenty years or more, preparing myself to take it to the world, to men and women who, without the secret, might go through life as failures. I said I would, and with Mr. Carnegie's cooperation, I have kept my promise.

This book contains the secret, after having been put to a practical test by thousands of people, in almost every walk of life. It was Mr. Carnegie's idea that the magic formula, which gave him a stupendous fortune, ought to be placed within reach of people who do not have time to investigate how men make money, and it was his hope that I might test and demonstrate the soundness of the formula through the experience of men and women in every calling
.​
From the article:
I contacted Andrew Carnegie biographer David Nasaw about the alleged meeting between Carnegie and Hill, and he told me he "found no evidence of any sort that Carnegie and Hill ever met." I pressed Nasaw about whether there was any chance at all that Hill's book could be based on real events. Nasaw replied, "Let me put it this way. I found no evidence that the book was authentic."
​
He apparently didn't start making these claims until after Carnegie died.
Think about it. Let's say I came on this forum and said. "Hey… before Steve Jobs died he gave me the task. He wanted me to interview hundreds of the worlds most successful men and uncover the magical secret to riches."
You would be like "ummmmm who the F*ck are you, how do you know Steve Jobs, and why would he pick YOU instead of a reputable journalist. He picked Walter freaking Issacson to do his biography. Why would he choose you?"
In my opinion, Hill's entire premise is laughable. "Andrew Carnegie picked ME, some random guy off the street and gave me the task of interviewing hundreds of (what would be) billionaires (in their time) and finding THE SECRET OF WEALTH. And the Secret? Positive thinking!" Nothing about creating market value, or great customer service. Just pure positivity!
From
Wikipedia
:
Hill left his coal mine management job soon afterwards, and began law school before withdrawing for lack of funds. Later in life, Hill would use the title of "Attorney of Law," although Hill's official biography notes that "there is no record of his having actually performed legal services for anyone," [9]
​
Business ventures:
During May 1909, Hill relocated to Washington D.C. and initiated the "Automobile College of Washington," where he instructed students to build, chauffeur and sell motor cars.[12]

During April 1912, the automobile magazine Motor World accused Hill's college of being a scam relying upon on misleading marketing materials that would be "a joke to anyone of average intelligence"​
It can't be all bad, right?
During September 1915, Hill established and served as the dean of a new school in Chicago, the "George Washington Institute of Advertising," where he intended to teach the principles of success and self-confidence. On June 4, 1918, the Chicago Tribune reported that the state of Illinois had issued two warrants for the arrest of Hill, who was charged with violating blue sky laws for fraudulently attempting to sell shares of his school with a $100,000 capitalization, despite the school's assets only being appraised at $1200.[17] The school ended soon afterwards.
​
What did he day he was doin during those years around 1918 he was (allegedly) selling fraudulent stock and evading warrants? He was advising Woodrow Wilson, of course.
Later in his life, Hill would say that he spent the years of 1917-1918 advising president Woodrow Wilson amidst World War I. [18]​
During 1922, Hill also initiated the Intra-Wall Correspondence School, a charitable foundation intended to provide educational materials to prisoners in Ohio. The foundation was directed by, among others, the check forger and former convict Butler Storke, who was later himself to be sent back to prison during 1923. [19]

According to Hill's official biography, this period was also when hundreds of documents associating Hill with various famous figures were destroyed in a Chicago storage fire.

[20]

​
Oh, he met all those famous figures, but all of the documents were lost in a fire. Gotcha. All this misfortune, but not all is bad.... He then published Laws of Success (the unabridged version of Think and Grow Rich) and the rest is history!
During 1928, Hill relocated to Philadelphia and convinced a Connecticut-based publisher to publish his eight-volume work The Law of Success. The book was Hill's first major success, allowing Hill to adopt an opulent lifestyle. By 1929, he had already bought a Rolls-Royce and a six-hundred acre property in the Catskill Mountains, with the aid of some lenders.[21]
​
And of course, there's this gem:
At the age of 17, Hill graduated from high school and went to Tazewell, Virginia to attend business school. During 1901, Hill accepted a job working for the lawyer Rufus A. Ayers, a coal magnate and former Virginia attorney general. The author Richard Lingeman said that Hill received this job after arranging to keep confidential the death of a black bellhop, whom the previous manager of the mine had accidentally shot while drunk.[6]
​
Lmfao
Anyway, read the piece Gizmodo did in 2016:
https://paleofuture.gizmodo.com/the-untold-story-of-napoleon-hill-the-greatest-self-he-1789385645
Last edited: