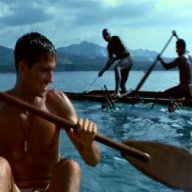 Gold Contributor
FASTLANE INSIDER
Read Fastlane!
Read Unscripted!
Speedway Pass
I've been following this thread and curious to hear an update! This is a current dream of mine that I may act on shortly, would love to chat sometime. Always love hearing what progress was made when people go silent.
I agree, love seeing execution threads that are silent than pop up containing progress from the OP, very motivating.
Thanks for the update Carlitos, that is a fascinating dynamic you have developed with the owner of that shop. Good on him being supportive whatever direction you go in and instead of him freaking out that you are competition sees that its a win-win to be both a boss and collaborator of sorts to get to your dreams. I technically have around 15 competitors and while new on the block I'm starting to have dialogue with many of them and I find it interesting those who find me a threat and put up walls, and those who can see in win-win and in long-term beneficial relationships and make friends and help each other out.
I also caught Covid on my journey right when I was scaling my HR from 20ish to over 50 and it was a nightmare as pushed through and facilitated in the fetal position from bed with my phone. I was pretty bad for 3 weeks and needed 5 weeks after to become a human again.
Im pretty cheap when comes to cars besides basic upkeep, but I do need a full detail in and out for the first time in my life, wish you had a branch in Tulsa.
Good luck on the growth and excited to hear your next progress report.