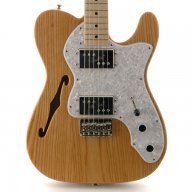 Gold Contributor
FASTLANE INSIDER
Speedway Pass
Feb 28, 2017
290
1,222
363
Hey Everyone,
OK, time for some tough love for myself. Regardless of what's happened in the past few months (random health issues, surgeries, etc) I have a goal and I need to put my head down and make this happen.
I just flew back to AZ last night and am working on some planning for the week and the next month or so to make this happen. Here's what I'm thinking to make $10k in monthly recurring rev. happen by June 30th of this year.
Here's where we stand:
Goal: $10k per month
Current: $2k per month (difference of $8k per month)
Average Client Value will be around $1,250 per month
Client Needed: Approximately 6
Current Pipeline:

Previous web design client (Investment Firm) - verbally agreed to $1,150 per month (have a call with him tomorrow actually) where things should kick off. However, although this is one of my favorite clients because he's a great guy, he is good for his word but he delays things a lot so I'm not going to have my hopes too high that this closes tomorrow.
Previous web design client (Fashion Designer) - this would be absolutely huge, I pitched them to help with SEO for $2,250 per month for a 12 month contract. I completely sold his right-hand man on it, but he is going to present it to the fashion designer this upcoming week. Basically, this guy is absolutely loaded so he flat out told me money isn't an issue, and I know the put myself in a great spot to really show the value. They also know, like and trust me since we've worked together so fingers crossed this one goes through... would be huge.
New prospect (Investment Firm in Scottsdale) - when doing outreach, have had 2 phone calls with a biz owner who said he's very interested in moving forward in having me redo the website (pitched for $4-7k) and SEO (packages from like $1k to 3k per month). No idea when this one would kick off and if this goes through, I'd have to do the website first so realistically it would have to close very fast for me to get this in time for my June 30th deadline.
New prospect (Law Firm in Scottsdale) - when doing outreach, owner responded and said he's be interested in $1,000 per month SEO work for maybe 3-4 months just to see how it goes and then take it from there.
Next Steps:

The above 4 are the most promising but there are a lot more in the pipeline as well that I need to follow up with. I think it's safe to assume that since I need 6 clients, I will get at least 2 from the current pipeline.
That means I will need to get 4 new clients from networking/outreach/referrals/etc by June 30th of this year.

So far, when doing batches of outreach, I've gotten probably an average of 1 new client for each batch (typically reaching out to 10-25 businesses). This outreach is highly targeted and I'm using a strategy where I provide a detailed audit for the business that gets a much higher response rate (and takes me way more time).
Following that logic, if I do 4 batches of big outreach that should yield me 4 new clients for SEO. Now, I need to get that out ASAP since it obviously isn't instant and the buying cycle is usually a few weeks to a month or so.
Strategic Plan:

For the month of May, reach out to approximately 60 more businesses with my highly-targeted outreach approach (and be sure to follow up appropriately) to secure the 4 new clients, plus keep following up with the pipeline to lock in the other 2 clients.
It's ambitious, but I'm so damn close to going from ok monthly revenue to locked in solid 5 figures a month recurring revenue.
I'll just keep my focus on that goal for now, but after hitting the $10k per month mark I'll reanalyze and determine what my goal is to hit in MRR by Dec 31st of this year.
Will keep everyone posted!