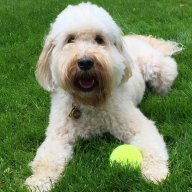 Bronze Contributor
Read Fastlane!
Read Unscripted!
Speedway Pass
User Power
Value/Post Ratio
452%
Dec 20, 2015
58
262
23
Hey everyone,
So I'm creating this thread to track my progress growing my web design business from zero.
First off a little background on me:
I'm an 18 year old high school student, and I have never made a single penny online, so I'll be learning a lot as I go. I started learning to code back in December 2017, and so far I have taken the courses on
@Fox
's gold thread on web design that he recommended, along with the Fox Web School course, so I have a decent knowledge of HTML/CSS along with some sales.
Last week I decided that I was ready to start providing value to businesses and I decided to get on upwork to start. I read through
@SinisterLex
's gold threads and watched his youtube video's on starting from scratch, and I managed to get approved on my first try two days ago. Over the last two days I've taken some tests, written a "you" focused bio, and have gotten everything ready to send proposals starting today.
End Goals:
My goal for this business right now is to create a full time income for myself so that I can become financially independent, and use the money I earn to start up a fastlane business in the future.
I'll be updating this thread pretty frequently as I go so that everyone can see the whole process, from never having made a single sale to hopefully soon making 6 figures/year with this business.
Although I've never made money online or outside of a job before, I'm doing my best not to let that scare me. It can honestly feel like a big leap to move ahead with something like this having never done anything like it before, so hopefully seeing the process in this thread will inspire people in the future who are having doubts about if they can be an entrepreneur.
Please feel free to ask me any questions or offer advice.