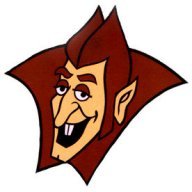 Bronze Contributor
Read Fastlane!
Read Unscripted!
Speedway Pass
User Power
Value/Post Ratio
460%
May 9, 2011
81
373
Holy shnykies I completely forgot this thread existed.

Folks, this thread was created in 2015 and quite a few things have changed(at least in the carpet cleaning arena) so if you're looking to get into this niche then I want you to be aware of a few things.

Direct mail doesn't work nearly as well as before. It still works, but the conversion rate is definitely on a downward slope.

I've shifted to using FB advertising as a result. I'm not sure how long the party will last, but right now $1,000 in ad spend yields 300 leads. Results may vary based on your area and I happen to be in an incredibly good area for this type of biz. This stuff reminds me of the glory days of AdWords when clicks were dirt cheap.

I'll upload my funnels on here when I get a chance. The marketing principles remain the same. Use some good bait to get the lead then wow them with great service so that you keep them forever. The backend targeting stuff does get a bit technical, but if a simple guy like me can do it then so can you.

Party on and keep moving forward, folks!
I would love to see what you've learned about Facebook advertising, since I am using that first my lead gen business.