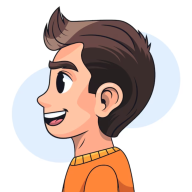 With Great Power Comes Great Electricity Bill
EPIC CONTRIBUTOR
Read Fastlane!
Speedway Pass
My primary goal for this thread is to hopefully open your eyes to the fact that although everyone is jumping on the online entrepreneur bandwagon, there is still plenty of money to be made in the offline world. Hopefully it helps somebody out.
You can take almost any old school biz and apply basic direct response marketing principles to the advertising to scale it to a very good 6-figure income. I'm guessing you can scale it to 7-figures as well, but I haven't done that myself nor am I going to pretend that I have.
The Details
Why carpet cleaning?
-Solid profit margins. A $300 job will require $10 worth of cleaning solution. There's also the cost of gas, insurance, etc but the profit margins still remain good if you apply the proper tweaks to the biz. If you play the bait n' switch game like a lot of the competition then you won't last long.
-Recurring revenue. IMO, the greatest benefit of recurring revenue is that it gives you the opportunity to acquire customers at breakeven or even a loss in some cases. I try not to take an upfront loss on a customer though.
-Any ordinary man can learn to clean carpets. It takes plumbers and electricians months or years to get certified, but you can learn to clean carpets in a weekend.
-Low start up cost. If you know where to look and buy used stuff, I'd estimate that you can start the biz for around $1k. As you scale up, you'd want to buy better equipment and a nicer van/truck.
-Unsophisticated competition. It's quite easy to gain traction in this niche because the competition mostly hasn't spent any time learning marketing. Most will just say stuff in their ads like, "XYZ Carpet Cleaning. Call us for the best price". My prices are in the top 10% most expensive for the area. Positioning, positioning, positioning.
-SIMPLE. SIMPLE. SIMPLE. No fancy knowledge needed. EPC, CPC, CPA, none of that.
The Story
I took over the steering wheel of a carpet cleaning biz earlier this year. For years, it was struggling with approximately $50k annual profit. Where I live, you're poor if you make $50k.
I immediately began implementing marketing systems for customer acquisition and customer retention. I never changed the website simply because I'm lazy and running 3 other businesses alongside the carpet cleaning biz. I'll get around to it one day.
There are 2 types of entrepreneurs: the Elon Musk types who create brand new innovative products. They don't need to spend any money advertising because their products are so unique and attention grabbing. Then there's everyone else...the guys who cast a wide net selling many ordinary things. They need to advertise.
The biggest help was that I started using a service called Every Door Direct Mail. This allows you to send postcards to entire zip codes at nearly half the normal postage rate. The postcards had all of the classic elements of direct response marketing.
-Stating the problem
-Addressing objections
-Establishing credibility
-Testimonials
-Risk Reversals
-Described what was unique about our service/product
-Call to action
What I found is that depending on the zip code, I would get back $3-7 for every $1 spent on advertising. Neat. Scaled it like a kid in a candy store once I knew the metrics.
You are literally one direct response marketing campaign away from making a cool 6-figures, perhaps 7-figs...even if you're in a boring niche like carpet cleaning. Study direct response marketing. Once you have the direct response skills embedded into your brain, you can go into almost any niche and make a very good 6-figure income. Or you can just keep it simple and jump straight into carpet cleaning. It's not sexy, but it just plain works.
Here's the YouTube vid that inspired me to jump in. Last I heard, the guy was doing $3M/year in carpet cleaning.
Ask me anything about direct response marketing, the pitfalls of this niche, the process of cleaning, or just anything in general. There are a lot of details I left out simply because it would be too much to type in this already long post.
Jump in. Take action today. Success loves speed.