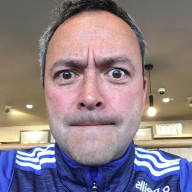 Pick a direction. Get started. Keep going.
Staff member
FASTLANE INSIDER
EPIC CONTRIBUTOR
Read Fastlane!
Speedway Pass
May 20, 2014
13,207
51,073
How to use forums (and Facebook groups)
I'm going to braindump some of my learnings about using Forums and Facebook groups.
Spammers won't get it, but I'll direct them here and they may slow down long enough to learn something.
For those trying to "validate a need" (I kinda hate that phrase), then forums and Facebook groups are a fantastic resource. Not only do people nicely group themselves for you, but they'll chatter about problems and issues they have. They'll also ask questions and you can respond by answering them.
I've produced a ridiculous amount of evergreen content by chattering away in forums, noticing where I repeat myself, then creating threads to point to in future.
In case you didn't spot the parallel to building a business:
I find and engage the market - where they are already.
I respond to questions and problems people already have.
I immediately help people instead of "building stuff".
If I find myself answering the same question over and over again - I go create a solution that I can point people to all the time.
Before I create the thread (solution) I already know it will help lots of people - because it's a need that many people have already had.
The content (solution) was created out of solving real-world problems, rather than solving problems I think people have.
Added benefits:
I immediately start getting known as "The XYZ Guy" - because I help people with XYZ.
People already start reaching out to me about XYZ problem.
People already start referring me to others who have XYZ problem.
Why create a blog and try and find out what content helps people and resonates with people when you can go help people immediately in a busy forum or Facebook group?
Why stare at a blank page struggling to create a new blog post when you can help people immediately in a forum or Facebook group?
Why try and get your blog ranked when a forum already has a much better SEO juice than you'll likely ever get.
Finally... if your goal is to help people and build relationships (hint: do this and get paid then you're in business), then why the feck don't you do that immediately instead of "building stuff"?