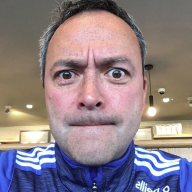 Help people. Get paid. Help more people.
Staff member
FASTLANE INSIDER
EPIC CONTRIBUTOR
Read Fastlane!
Speedway Pass
May 20, 2014
14,268
53,962
Can anyone tell me (in simple terms) how one PPC ad is ranked over another? Is it whoever pays more? Is there "optimization" involved in the Ad to rank it higher?
Ads are shown in order of Ad Rank.
Ad Rank is based on your bid price and your Quality Score.
Quality Score is based on a lot of factors, and mostly it's down to your ad CTR and landing page relevance and user friendliness (that well known metric!).
CTR is based on showing the right ad to the right people, which is based on bidding on the right keywords (and using the right negatives to get rid of unwanted impressions as well as unwanted clicks and spend).
The best guys do this by building campaigns in a more granular structure than most think to do, know how to do, or could be bothered to do.
Get all that right then it's based on who can pay the highest CPC.
Which is based on who's getting the highest EPC (earning-per-click).
Which is based on increasing the conversion rate of visitor to sale, the AOV, and the average customer LTV.
Paid search is just the top of the funnel. It gets the business a new buyer. It's up to the business to convert buyers into customers (people with a custom of buying from them).
R + R = Profit, where R + R is Repeat Business plus Referrals.
The winner is typically the person who can pay the most per new customer (buyer).
Bonus tip: PPC = Pay Per Click.
You meant Paid Search.
SEM = Search Engine Marketing = Marketing on search engines = SEO + Paid Search + Google places etc