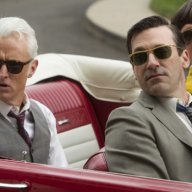 Gold Contributor
Speedway Pass
Why argue about its merits or downfalls?
Could mean the difference between someone getting rich or not.
Lack of barrier to entry isn't an argument against the success of a technology.
It is when the technology is a money. Back when any bank used to print banknotes, there were umpteen types of them. But they all had to be redeemable in a single base currency -- i.e. they were credits, limiting the total stock.
So, this is argument doesn't make sense when trying to argue against the success of 99% of crypto coins/tokens in existence.
It does if there's going to be 10 times more of them next year.
And it does (on volatility) when none of them are using the same base.
Indeed in the case of a utility token it will be worse. The more people who are actually using a thing for trade, the more stable the value. Forex isn't particularly stable (versus prior metals regime), but it's stable enough, outside of crises. The reason is it's being traded in large quantities for actual commerce. Forex traders merely catalyze price discovery: they don't play the primary role in making that price. And hence price stability is decent enough. But even then, there is a tendency to default to USD as the international unit of account, especially at higher commerce volumes, to increase stability.
If it's a token used even more narrowly, such as a single utility, stability is going to be even less than bitcoin. And as a result, people are going to say "yes that's very clever, but do you take credit card?".
Again, he is assuming cryptocurrency has to be used as a replacement for fiat currency. And again, given that 99% of cryptocurrencies currently in existence aren't intended to replace fiat currency -- they are intended as utility tokens
Can you give us the best example of a compelling crypto utility token play.
My best argument against this is that I -- and many, many people I know -- have made a lot of money purchasing coins/tokens at ICO.
This is hindsight. A lot of people made big money off buying tulips -- by getting out before the music stopped.
It's an investment thesis, it doesn't matter what happened before, only what will happen next.
But, I don't know many people who understand technology that don't agree that blockchain has a LOT of advantages over centralized transactional solutions.
Give one case where it's better within a single company, and one where it will beat traditional trust & transaction mechanisms between companies.
Last edited: