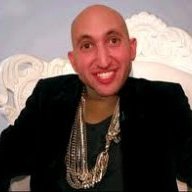 Silver Contributor
Speedway Pass
Blockchain technology has been around since 2009. When most people think about blockchains, they think about bitcoin, a slow, expensive antiquated technology that is hard to scale, and is not innovating. Every now and again you will hear about bitcoin reaching new all time highs, yet nothing has really changed with the technology in years.

Then there are alt coins. Coins things like litecoin or dogecoin that are basically carbon copies of bitcoin, and coins like monero that are similar to bitcoin, but have a few extra bells and whistles.

There is one platform however that you will be hearing a lot more about in the future that is really going to change the way we do things. If you haven't heard about ethereum already, luckily you are hearing about it now. Ethereum is a programmable blockchain, and this makes it a very robust platform. Due to the blockchains ledger system, and ethereums programability, smart contracts are able to be created, along with a ton of other cool things.

What does this all mean? Trustless systems can be created that completely cut out middle men. Micropayments. Royalties paid for time listened to music or watching a video, etc etc.

There are thousands of developers in this space, and lots of big household business names are trying to implement the ethereum blockchain into their business. So what exactly is there for you to gain? Well you can become an investor or better yet, you can create distributed applications in this space, and reap the benefits that come along with it. I have made a lot of money in this space, and I believe it is going to continue to grow.