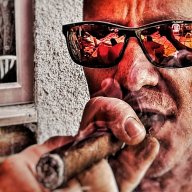 Contributor
FASTLANE INSIDER
Read Rat-Race Escape!
Read Fastlane!
Read Unscripted!
Speedway Pass
I've tried all the ususal stuff since my twenties.
Building a bricks and mortar business, online shops, money lending, stocks and shares, selling cheap crap from China on Amazon the list goes on.
I've failed at them all, and after a while wallowing in my own misery I've awakened again.
BUT.
I'm 50 next.
Am I too old?